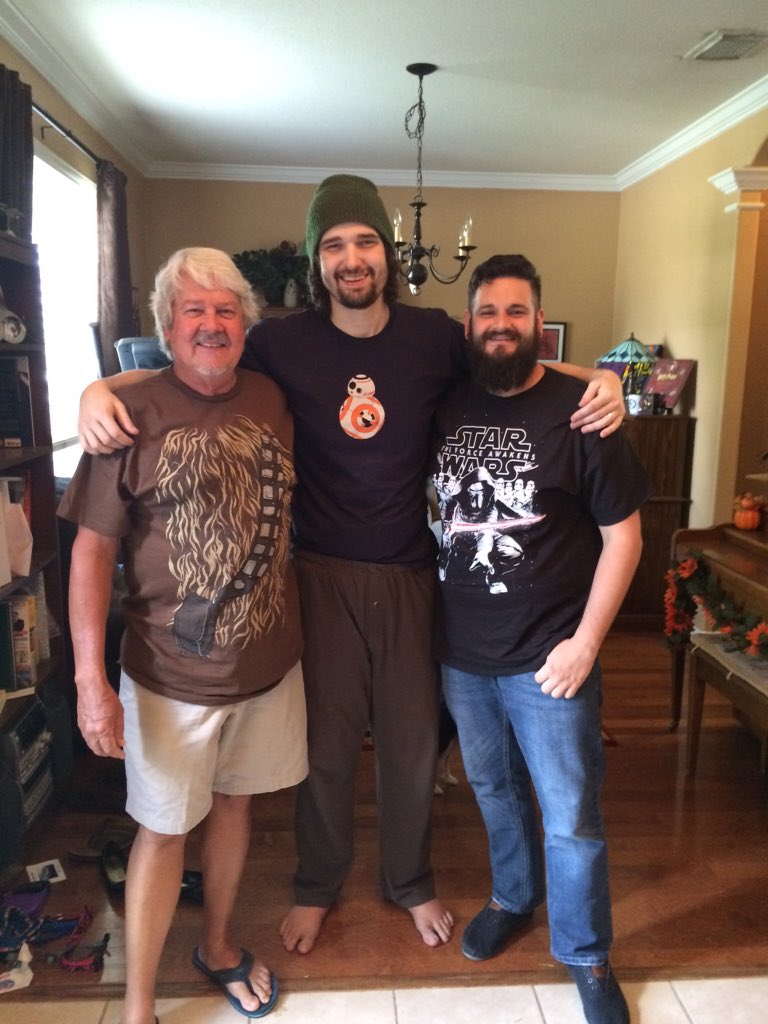 We have the privilege of producing millions of products for countless awareness and fundraising campaigns across the country. Whether it's for a single person fighting cancer or a broad societal problem like domestic violence, all of these campaigns reflect something good about the human spirit.  That's why we've decided to start a new segment on the blog: Uplifting News. We hope to share stories of inspiration and kindness with our customers, since they have shared so many of their own stories with us.
There's a particularly bittersweet story circulating the news right now that involves the upcoming Star Wars film, the Force Awakens. Daniel Fleetwood, a huge Star Wars fan since childhood, unfortunately passed away recently. He suffered from a rare connective tissue cancer. When he was diagnosed and given only two months to live, he hoped he could see the new J. J. Abrams film before his death.
He and his wife shared their request with the web, and millions of people were captured by their story. An online campaign to secure an early screening for Daniel, #ForceForDaniel, received widespread attention. Star Wars actors Mark Hamill (Luke Skywalker), Peter Mayhew (Chewbacca), and the newcomer John Boyega all expressed their support. It didn't take long for J. J. Abrams to call the Fleetwoods informing them of a special screening that Disney would set up just for them. Daniel was allowed to see a pre-edited version of the film, fulfilling a final dream before his untimely death. But Daniel fought the disease bravely and carried a sense of humor throughout, even joking that he may die of happiness after watching the movie.