Personalized Products to Increase Your Fourth of July Sales!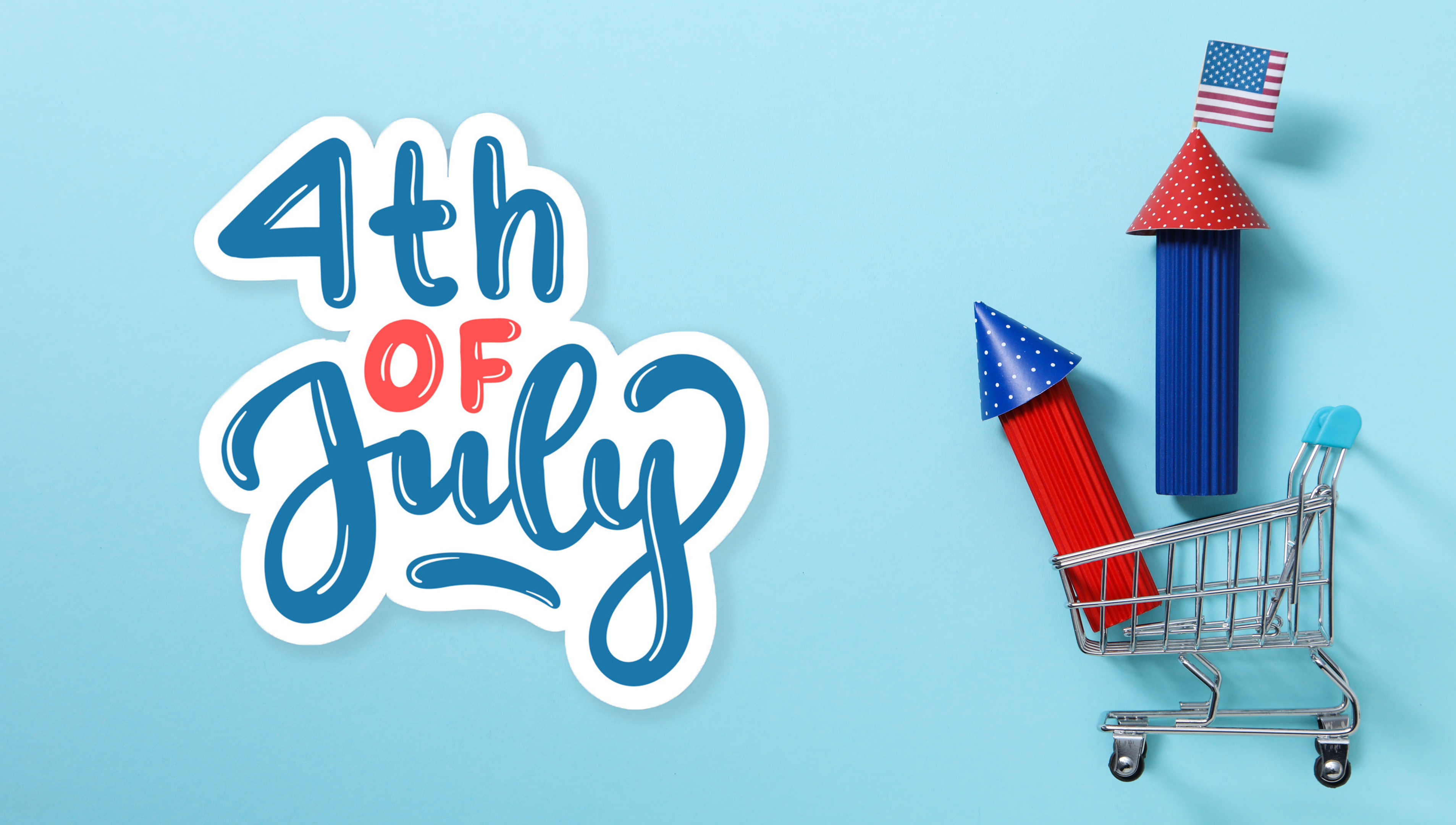 The Fourth of July is quickly approaching, and it's time to put on your red, white, and blue!
There will be plenty of opportunities to show off your patriotic pride, from concerts and parties to roadshows and family reunions.
And as a business owner, this is an excellent opportunity to provide your consumers with some amazing customized products that will assist them in celebrating the independence day theme and spirit alive. Customer satisfaction is indeed in your hands!
You can't go wrong with offering customization of products, whether you're catering to lone wolves looking for distinctive 4th of July merchandise or families looking to shop and celebrate together.
Your clients will love wearing promotional items such as personalized t-shirt, cap, or pair of shoes to show off their patriotism.
And with our selection of the finest customized products for Independence Day, you'll be spoiled for choice.
So, let us prepare to celebrate Independence Day in style and show your American Pride!
Celebrating Independence Day: Promotional Products Ideas
Custom Traditional American Flag Tee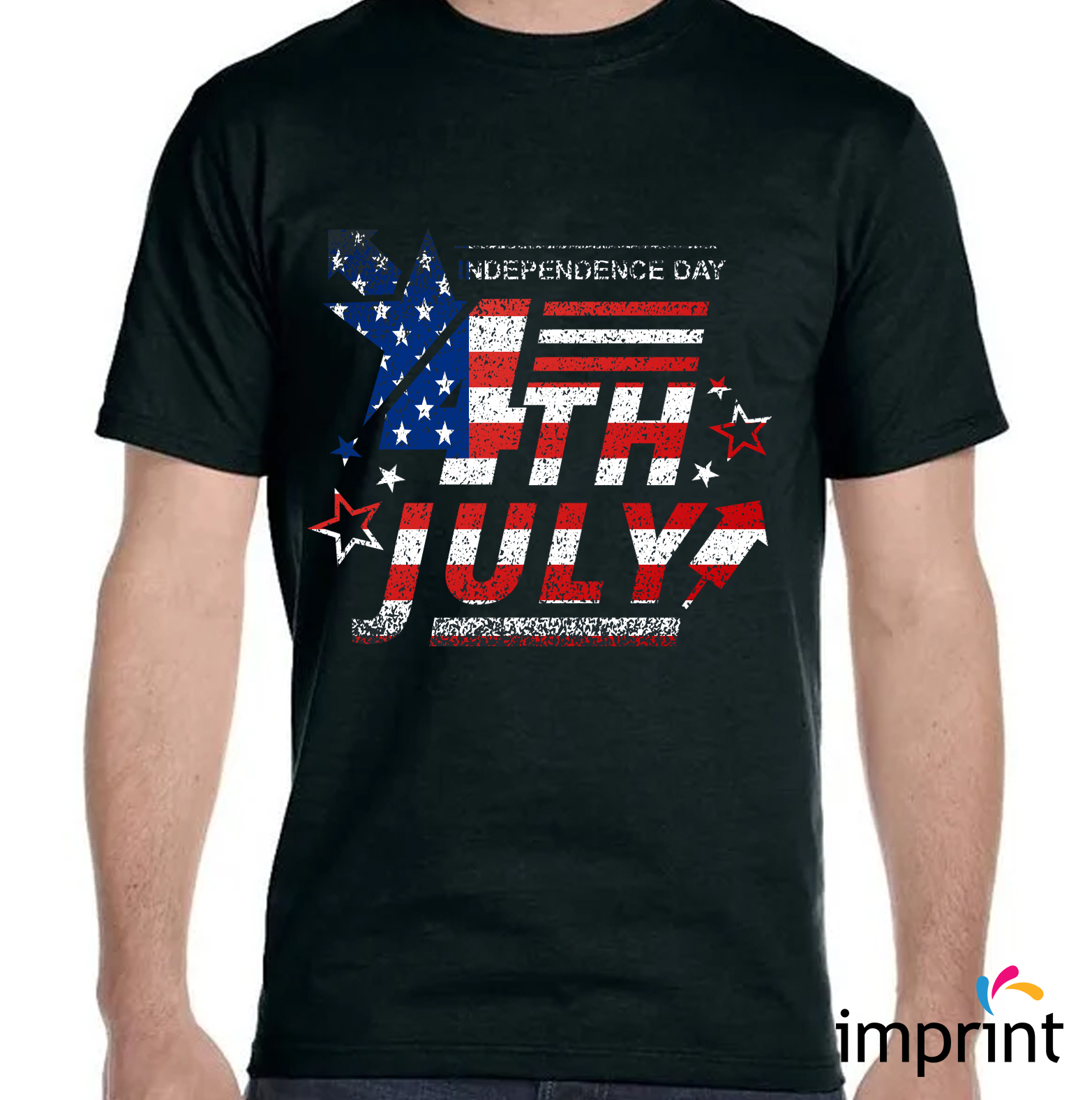 Offer a variety of classic custom t-shirt designs with the American flag, including distressed or grunge effects and typography spelling out patriotic themes.
Allow personalization with the T-shirt designer tool to make it even more personal and add a lasting impression.
If you are in an E-Commerce Businesses, allow clients to customize it with their own logo, own text, graphics, or effects to make it truly unique and to offer customer satisfaction.
Patriotic Malibu Sunglasses
Because people tend to travel on Independence Day, providing customized products such as trendy sunglasses is a terrific idea.
You can personalize these sunglasses with American flag colors or create a one-of-a-kind print that fits your company.
Beach Balls from the United States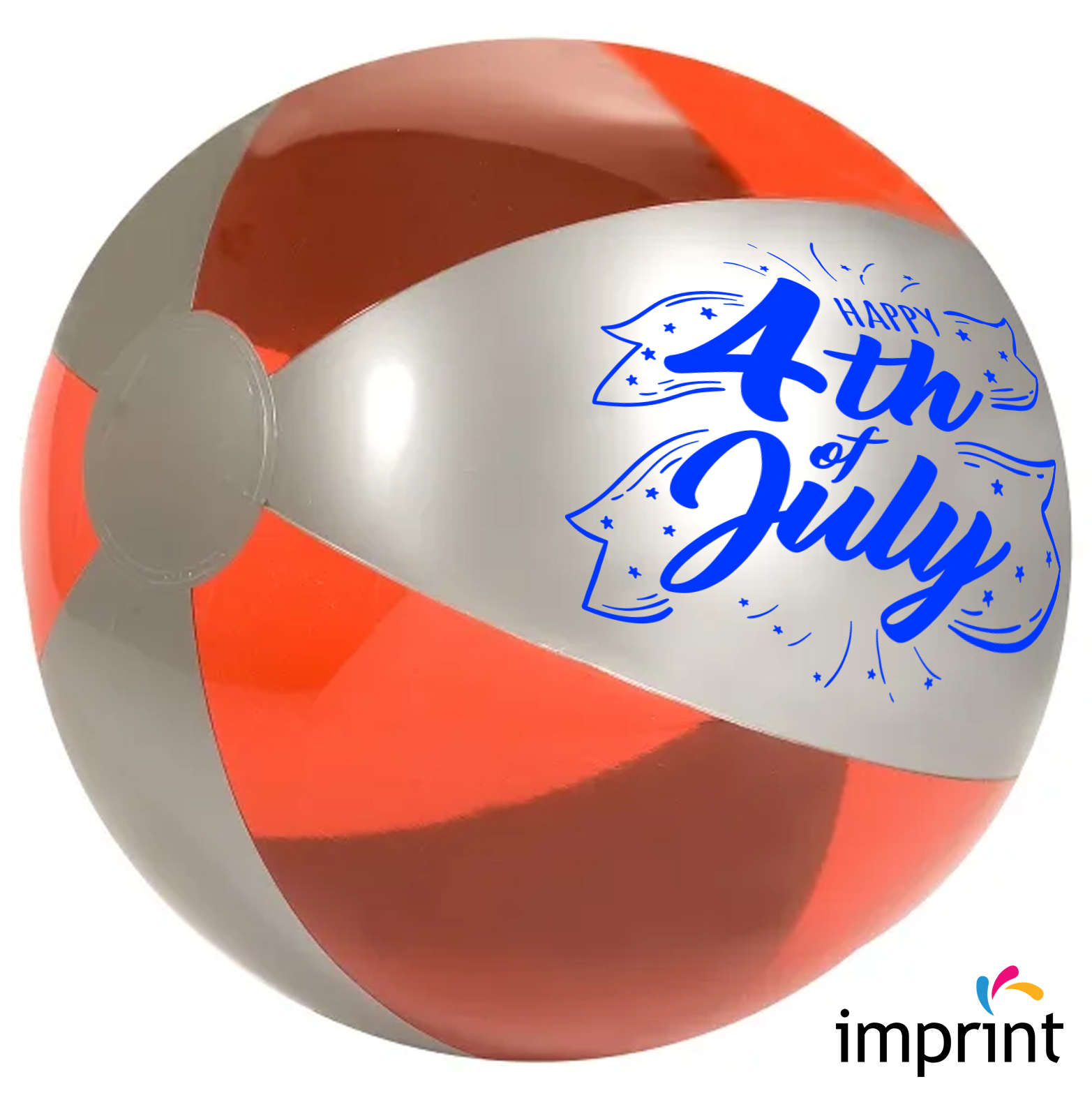 Ideal for 4th of July pool parties or beach trips, this customized product is truly the best.
Beach balls may be customized with traditional colors and an American flag pattern.
Tank Tops in Bright Colors for the Fourth of July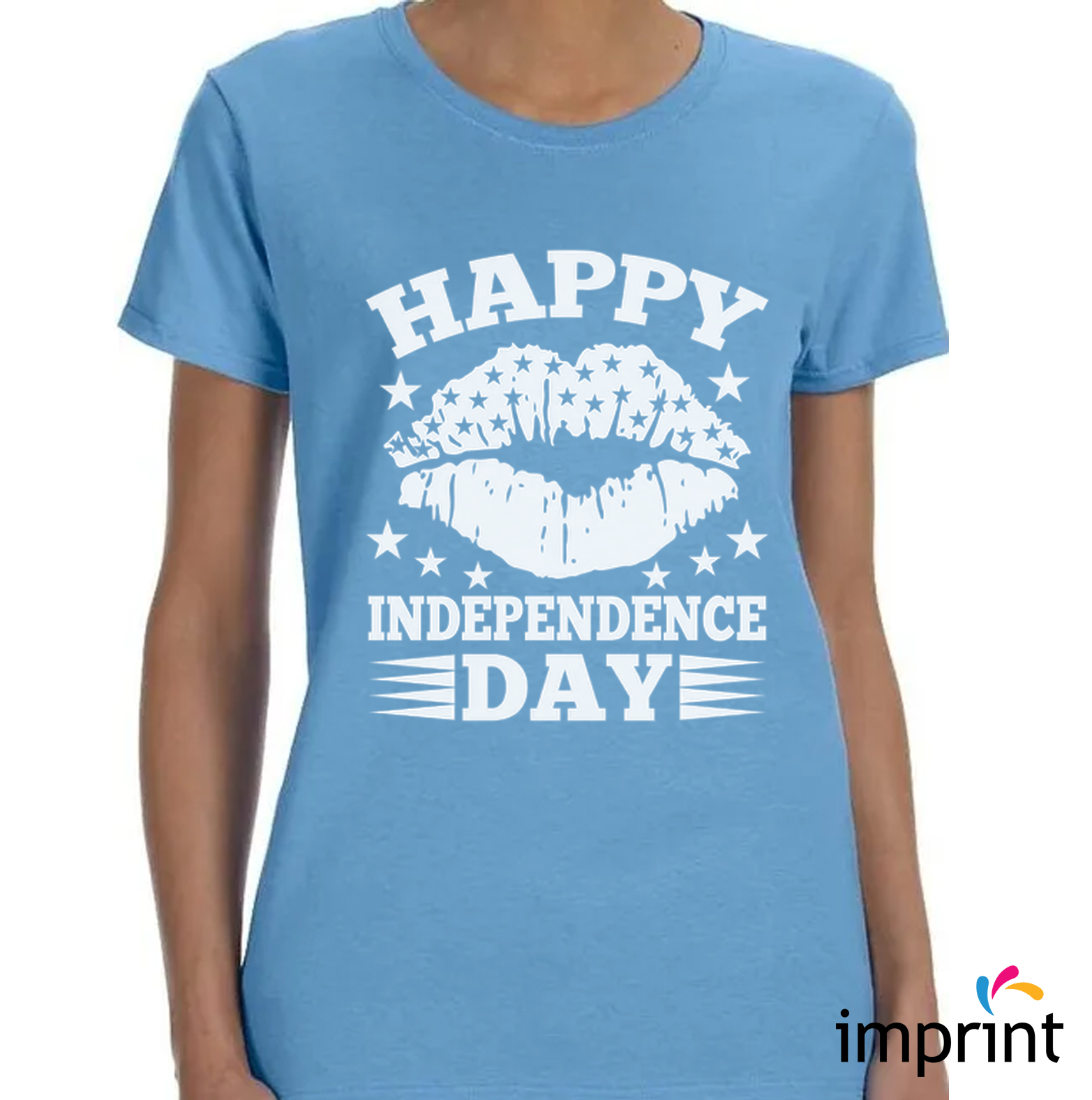 Tank tops are a popular summer garment that is ideal for Independence Day celebrations.
Create product customization designs based on traditional American flag themes or any other patriotic motif.
Buyers can customize their own tank tops using the t-shirt designer and product customization tool by adding text or adjusting the colors.
Offering a diverse range of sizes and designs ensures that your clients may find the perfect fit.
American Flags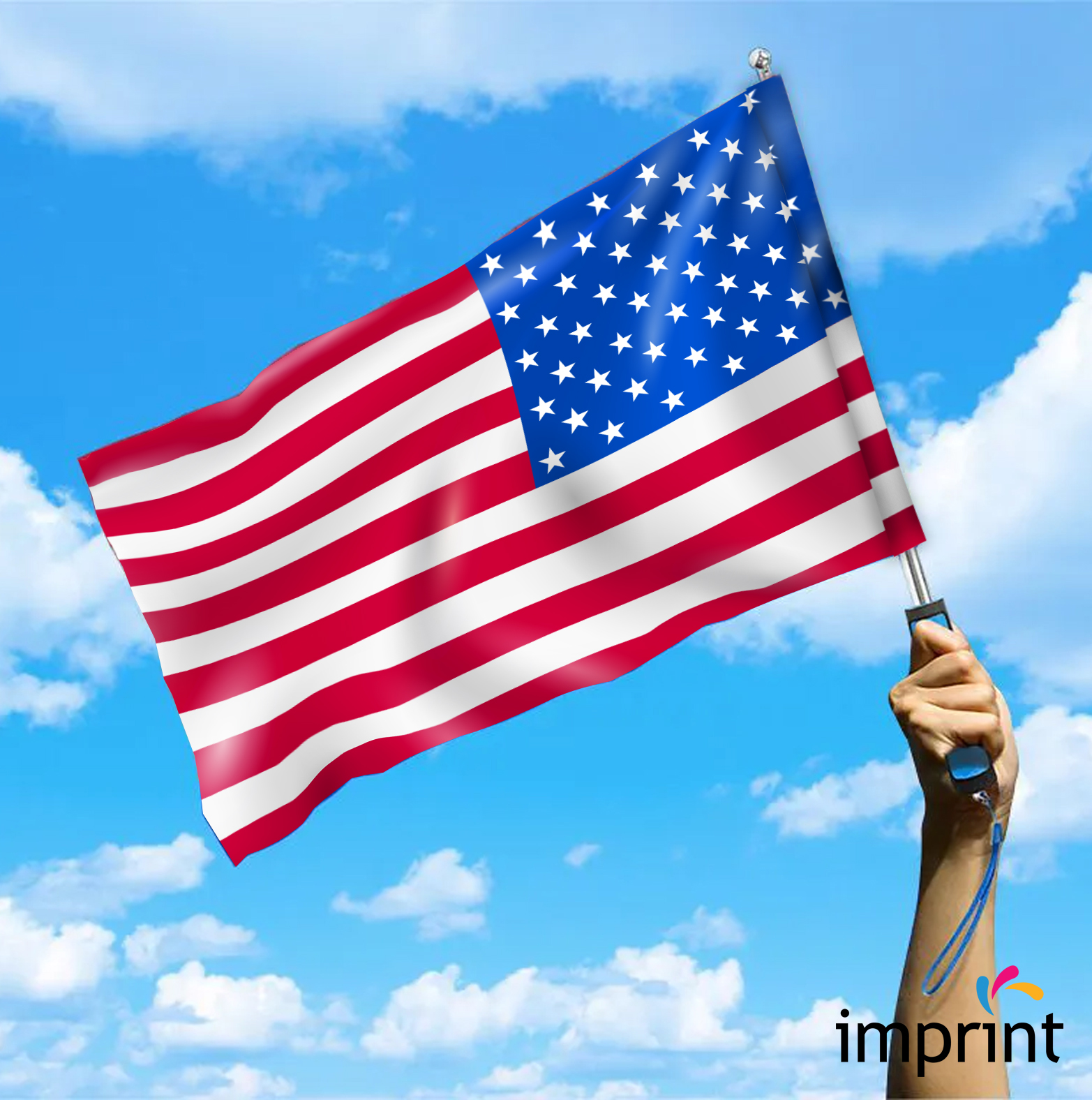 July 4th wouldn't be a memorial day complete without American flags.
Offer different sizes and styles of flags, from handheld flags to large house flags.
You can also provide flags made of different materials such as nylon or polyester to cater to various budget preferences.
Patriotic Posters and Banners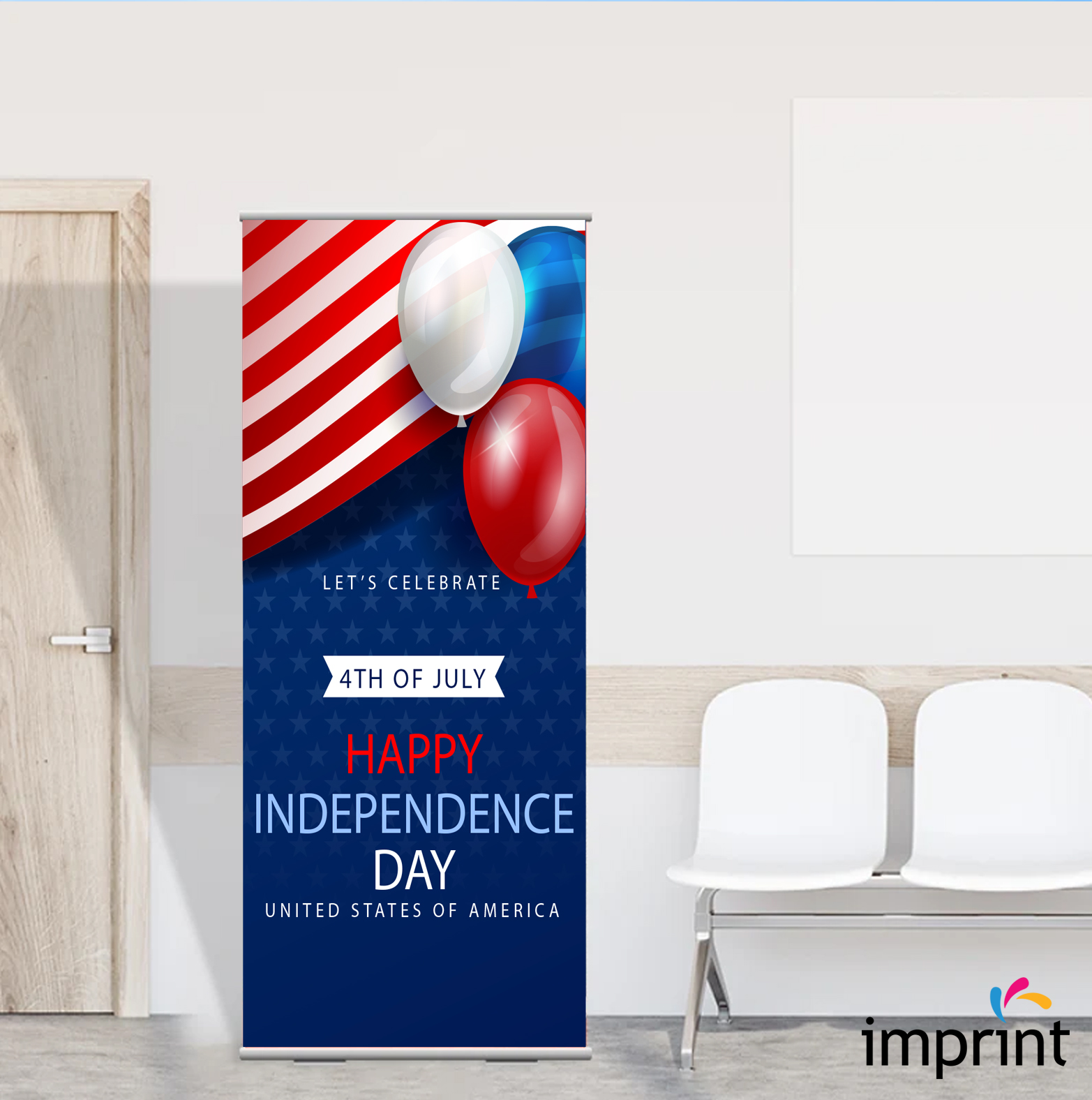 Customized banners and posters with patriotic patterns can be used to commemorate special festivals and events.
With an easy-to-use online designer tool, customers may customize products with their own unique designs or add text in their own words.
These banners and posters are ideal for 4th of July celebrations, parades, or hanging at home or the office to demonstrate your patriotic enthusiasm and national pride.
Patriotic Yard Signs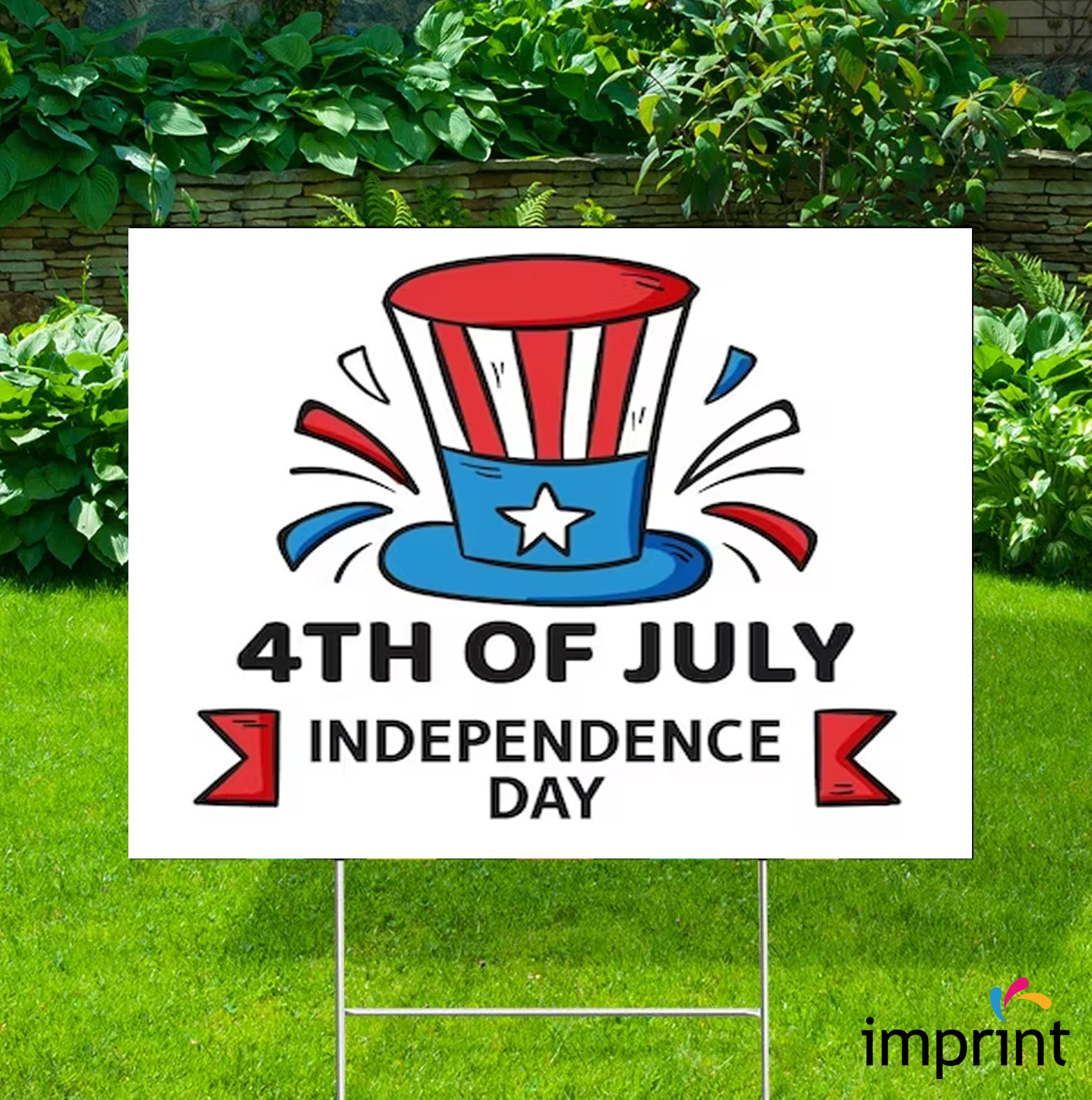 Custom yard signs can provide several benefits during the 4th of July festivities.
Custom yard signs allow you to showcase your patriotic spirit and add festive decorations to your yard.
You can design them with the American flag, fireworks, or other Independence Day themes, instantly creating a vibrant and celebratory atmosphere.
If you have a business that aligns with the 4th of July celebrations, custom yard signs can help promote your products or services.
Whether you're offering discounts, special offers, or patriotic-themed merchandise, displaying signs in front of your establishment can attract customers and increase brand visibility.
Americana Themed Artificial Carnation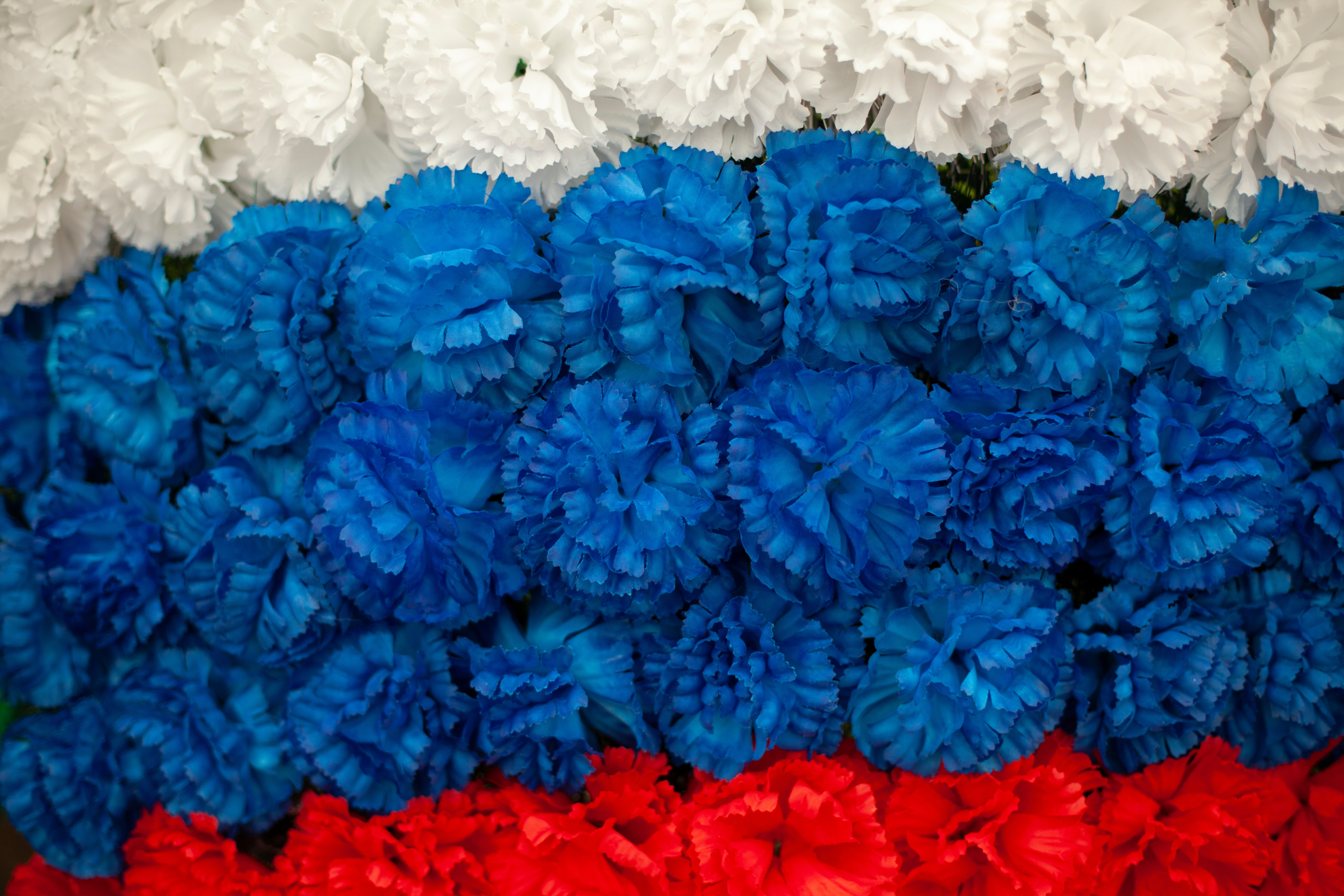 Flowers are always a welcome addition to any occasion.
Provide artificial carnations in red, white, and blue for individuals to use as decorations or to wear as boutonnieres or corsages.
Phone Holders and Cases with Patriotic Quotes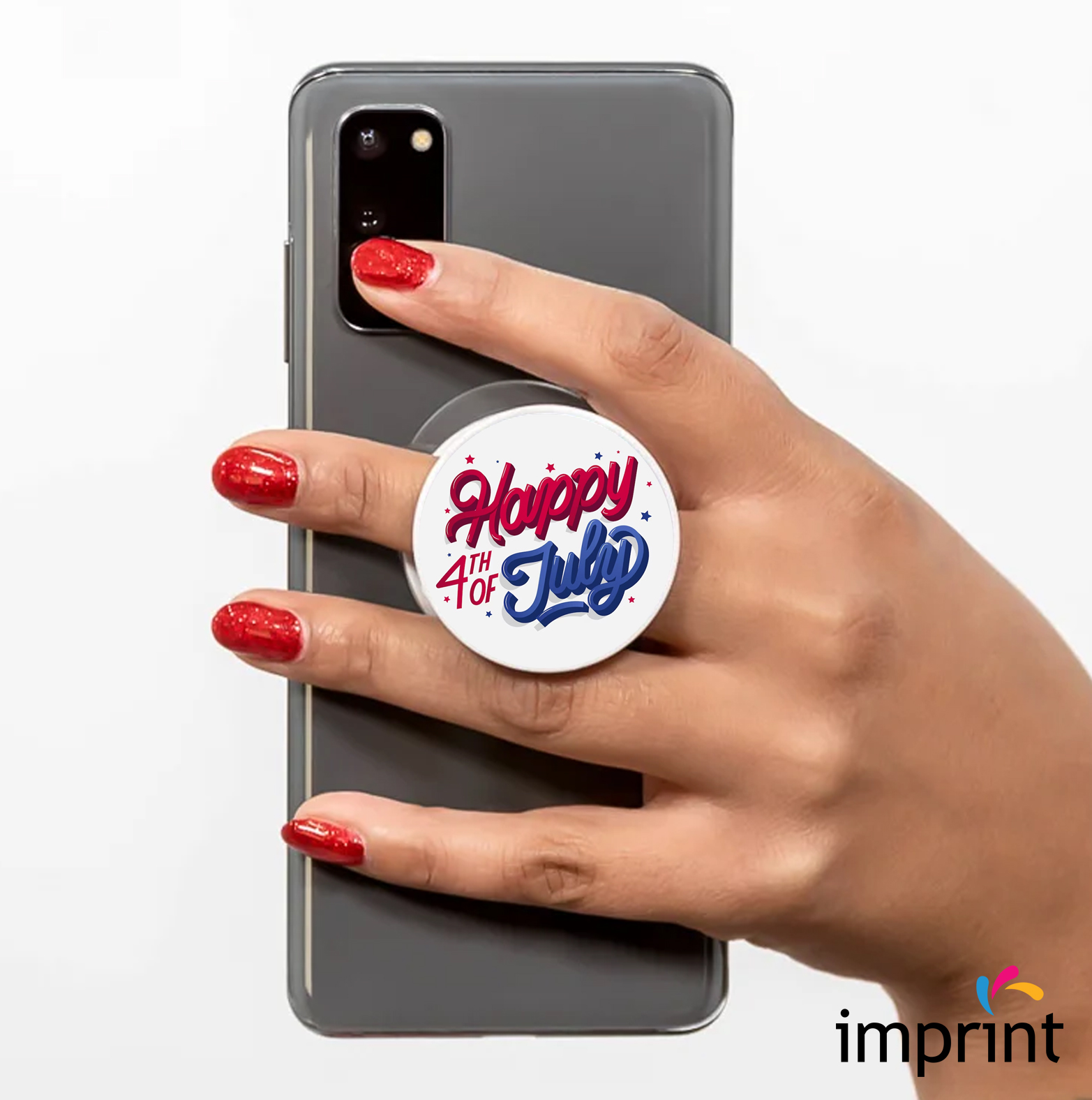 Customized phone holders and cases with patriotic phrases or other patriotic themes, such as American flags, stars and stripes, or fireworks, are available.
You can also provide a facility for product customization on the skin and cover, allowing buyers to upload their favorite quotations or photos.
Because the cases and holders can be created for a range of phone models, it is simple to provide options for all types of phone users.
Mugs with the American Flag on them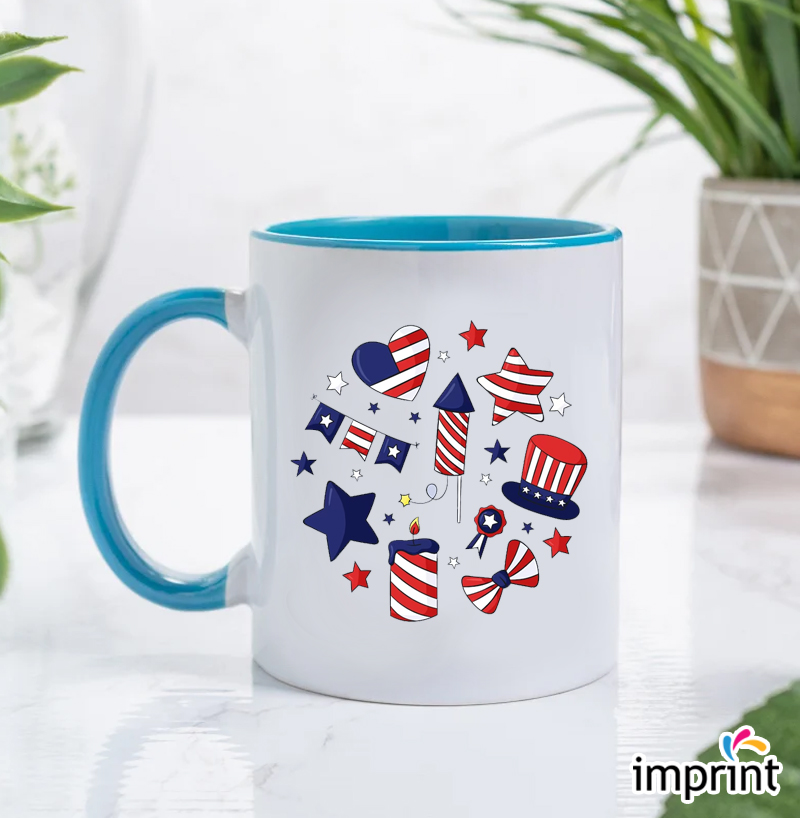 Custom promotional products, such as Custom mugs with patriotic motifs are also perfect promotion products, for customers can create their own designs.
These mugs are ideal for drinking a hot cup of coffee or tea while celebrating the Fourth of July.
Allow consumers to customize them with fireworks or other 4th of July components, or choose from pre-made designs with the stars and stripes.
Drinkware for July Events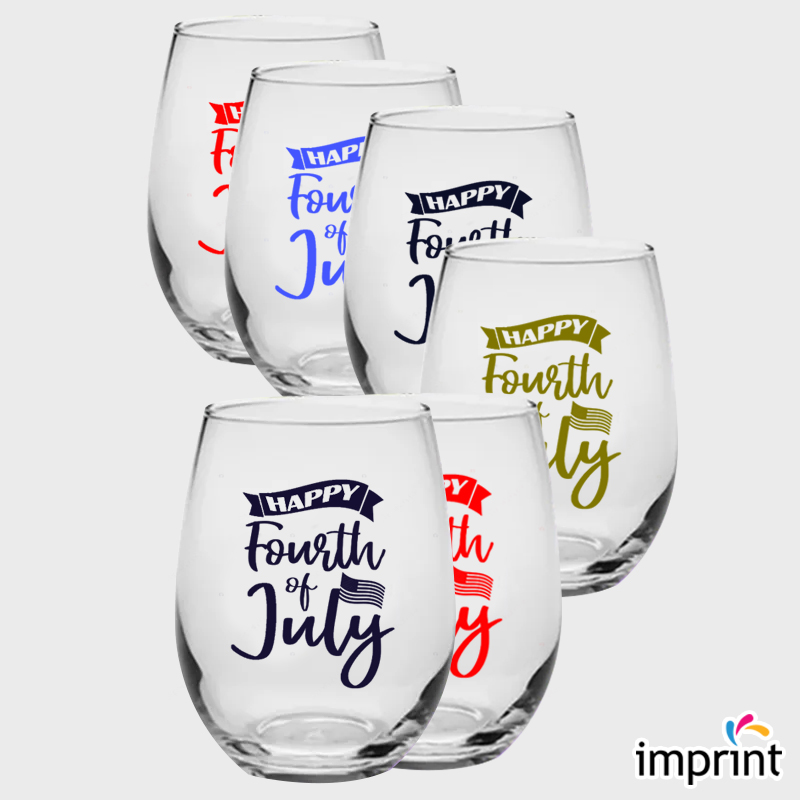 To make more value of your custom glassware, allow customers to make their own designs or offer personalized drinkware with Independence Day graphics.
Customers can use drinkware such as Custom Stadium Cups, Customizable Shot Glasses, and Foam Cups to serve their favorite beverages while displaying their patriotism.
Customers may choose from a choice of glassware alternatives and modify the style, size, and placement of the Independence Day theme using your online design tool, resulting in a totally unique glassware set for their 4th of July celebrations.
Tote Bags with Flags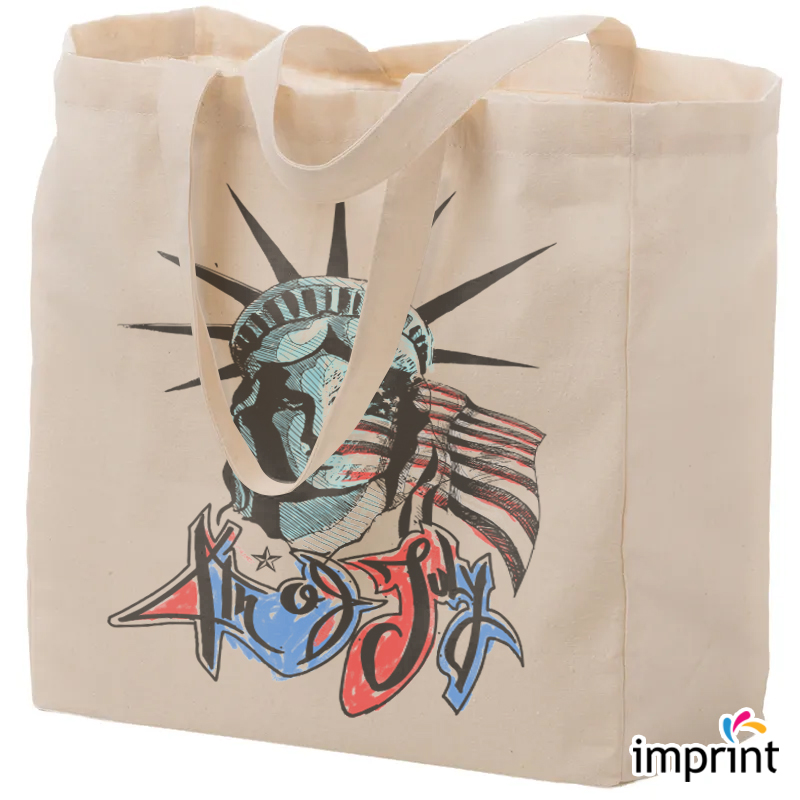 Custom tote bags with patriotic motifs, such as the American flag or other patriotic symbols, are also a great way to increase your 4th of July sales.
Tote bags are ideal for bringing stuff to the 4th of July celebrations or other patriotic activities. They are both functional and fashionable tools.
You can let consumers personalize the color and location of the design with our simple bag design tool, guaranteeing your customers get a one-of-a-kind bag that genuinely expresses their passion for their nation.
Custom Buttons and Brooches with Stars and Stripes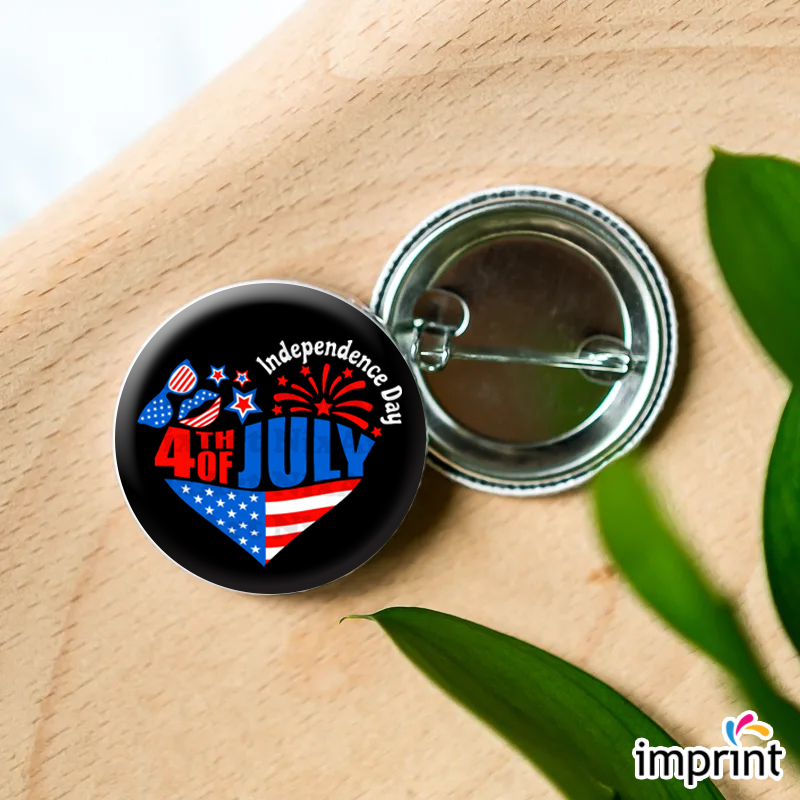 Allow clients to wear their patriotism on their sleeves by creating unique pins and brooches.
Choose from patriotic symbols such as the American flag or design your own.
Customers can easily personalize their own logo, pin, or brooch with multiple colors to show their brand and showcase their styles using a button design tool.
And show off your country's national pride, by wearing them on apparel or accessories!
Personalized Star-Spangled Slides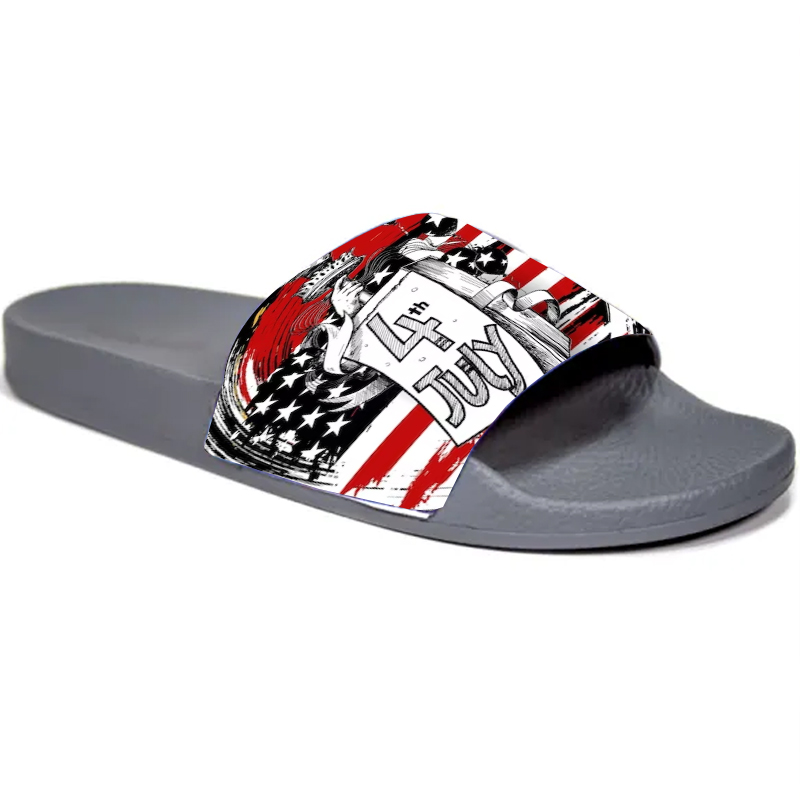 Customized slides with patriotic designs, such as the American flag or other patriotic symbols, are available.
Allow buyers to select the slides' color and pattern, as well as add unique text or photographs.
Customers may get a realistic 360-degree picture of their slides with a 3D Shoe configurator, making the creation and design process, even more immersive and engaging.
These slides are a great accent to any ensemble, whether for a 4th of July celebration or regular use.
Advantages of Selling Custom Independence Day Products
Standing Out in a Crowd: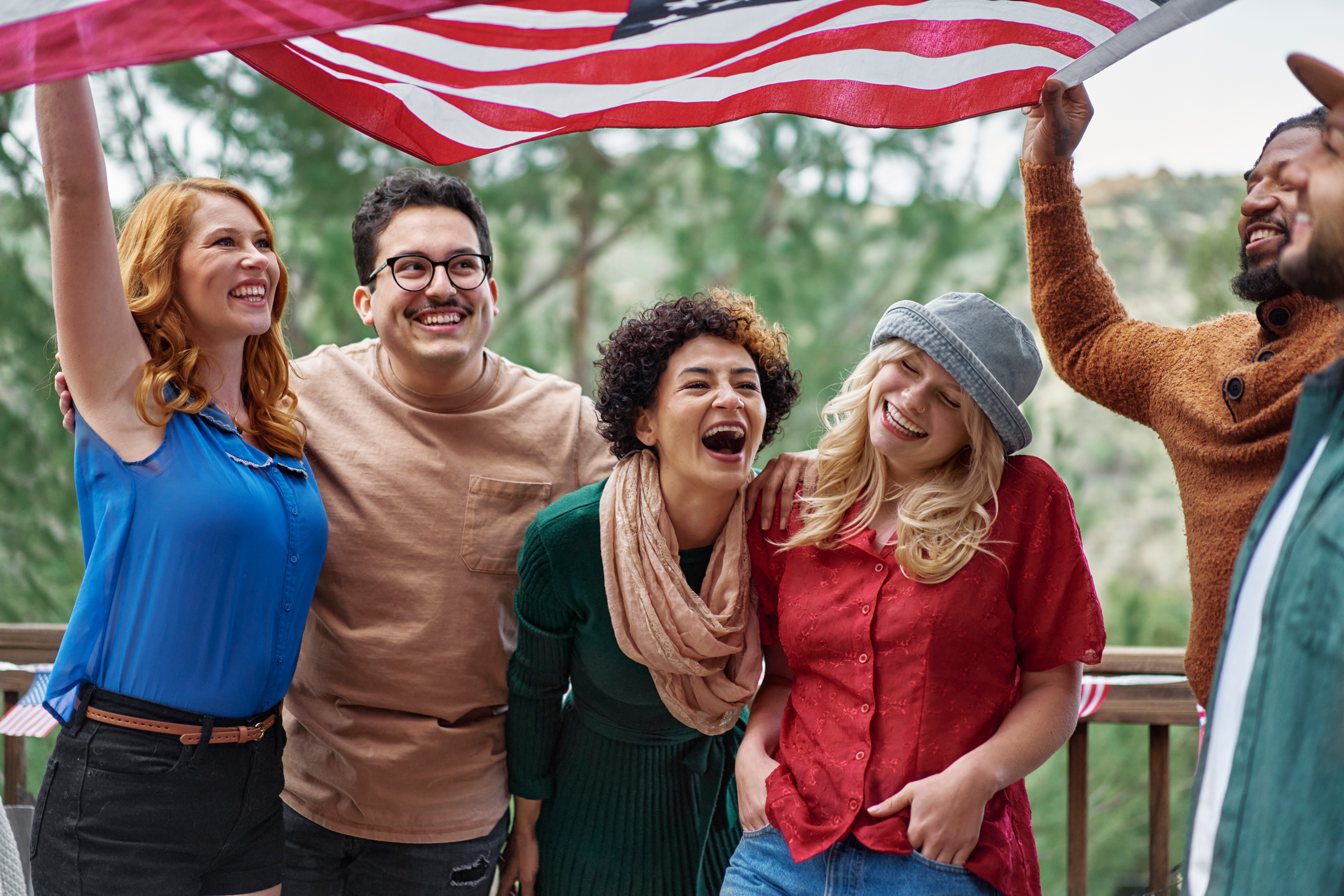 Customers can express their uniqueness and have customized product that is unique to them by ordering personalized products.
During the Fourth of July celebrations, everyone wants to show off their patriotic enthusiasm in a unique way.
With social media sharing, having a product that stands out and attracts the attention of friends and followers is even more vital.
Custom items are the ideal approach to accomplish custom products as this.
Increasing Customer Loyalty: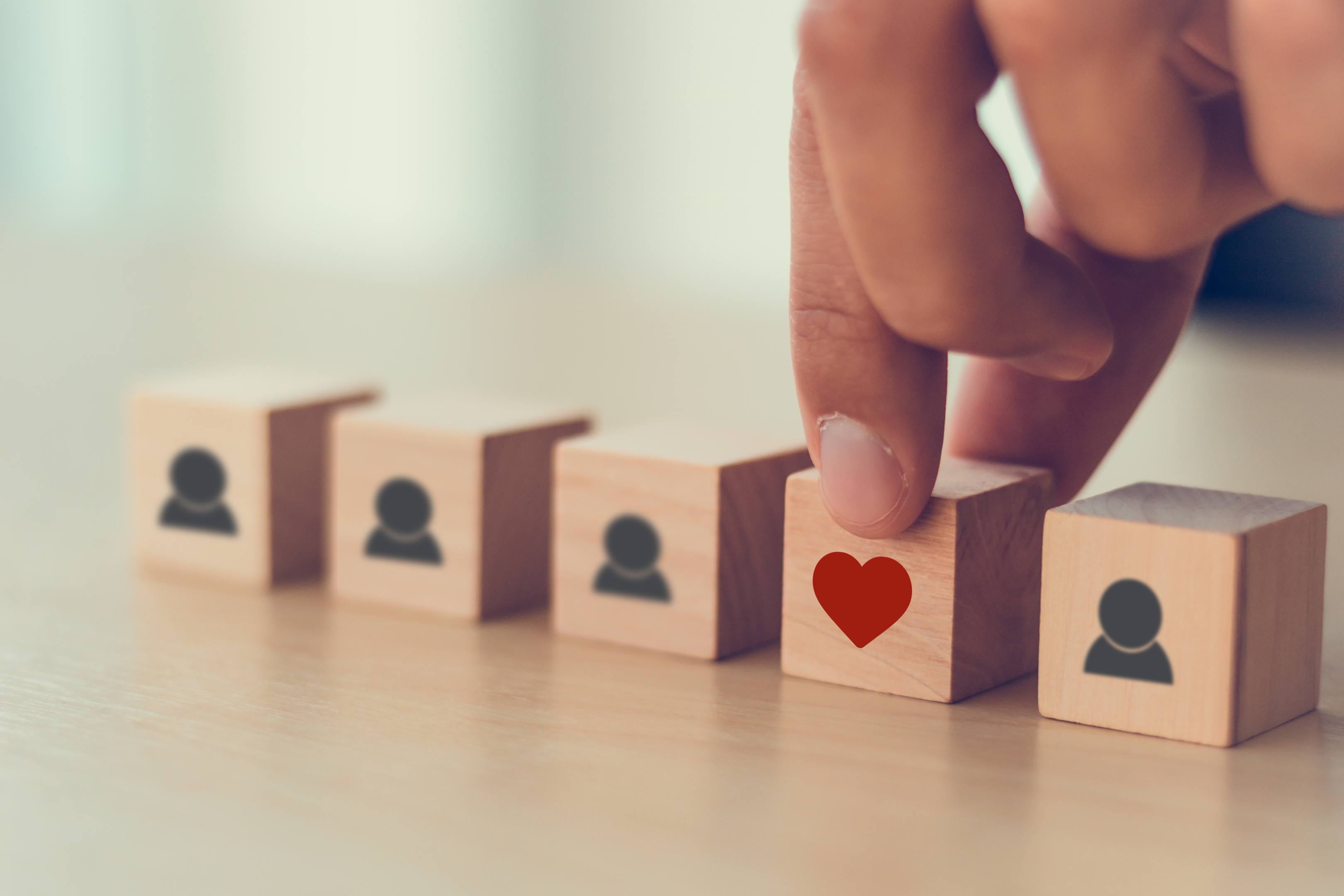 Custom items are also an excellent approach to a new inventory while increasing value and consumer loyalty.
When you provide customized things that meet your customers' demands, they will appreciate your efforts to make their experience memorable.
This can form a strong link between your company and its clients that will remain past the Fourth of July.
Boosting Sales: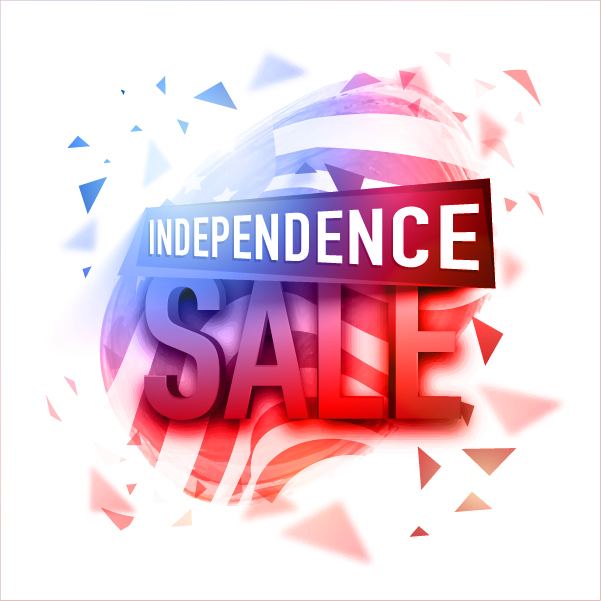 Another advantage of providing personalized services and products is that brands and clients are willing to pay more for personalized things than for non-personalized ones.
You may enhance your sales, customer, and earnings throughout the holiday season by selling personalized products.
Reusing Existing Inventory: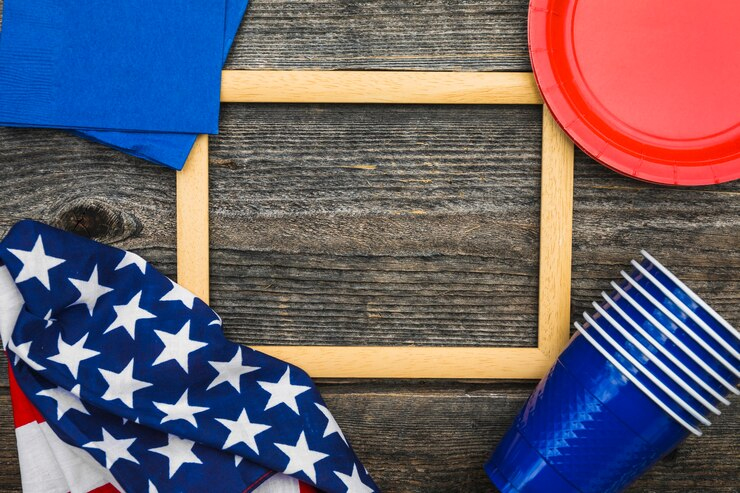 You don't always have to invest in brand-new merchandise to provide your clients with something new.
You can provide something unique to your customers by repurposing your existing merchandise and giving it a July 4th twist.
Why Plan a Fourth of July Campaign?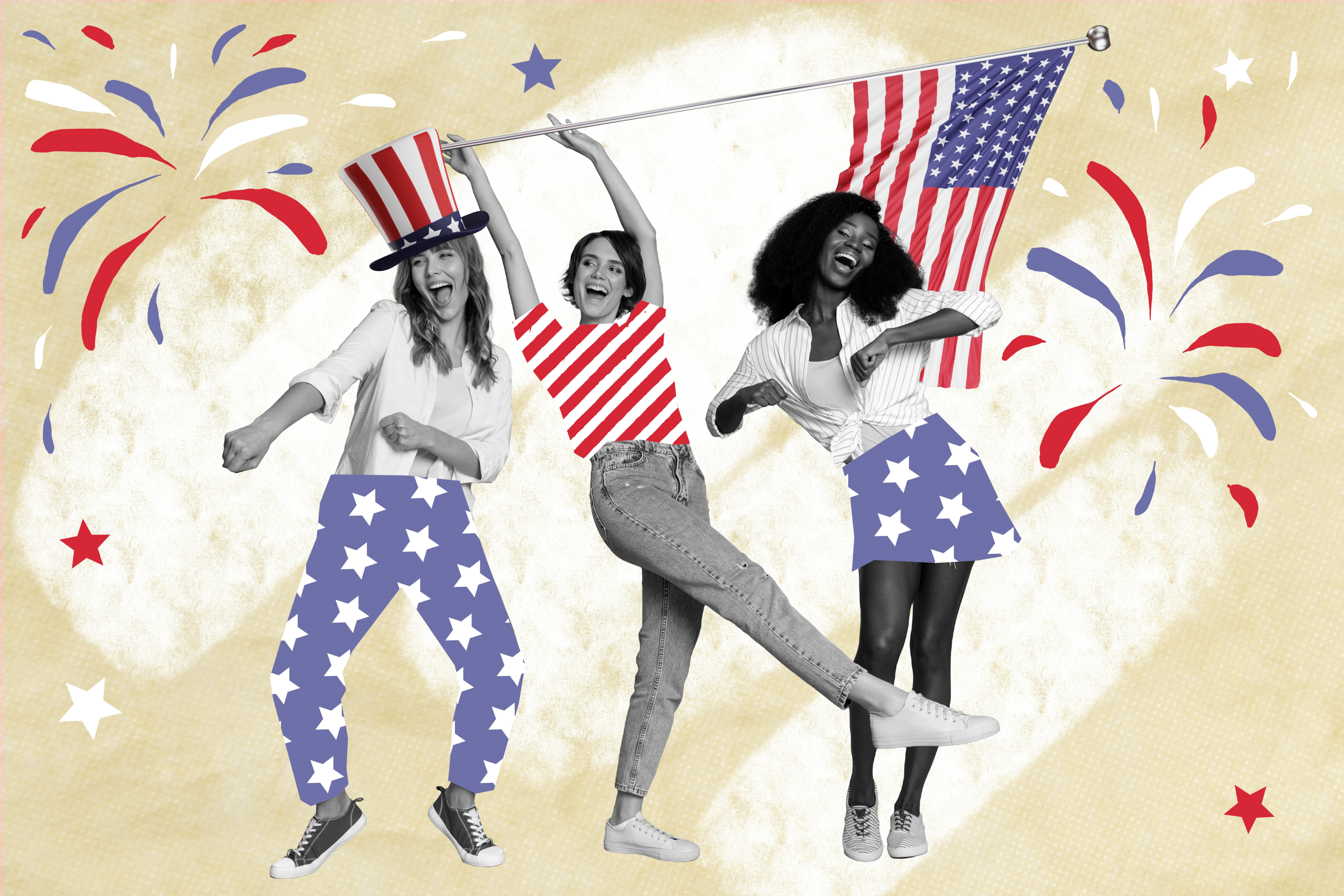 Independence Day is one of the most joyous festivals celebrated in the United States. 84% of Americans expected to celebrate in 2022.
Regardless of what they sell, the holiday gives a wonderful opportunity for businesses to increase sales and expand their consumer base.
In 2022, approximately 26% of Americans celebrating intended to purchase additional patriotic items. Finding customers for your brand of red, white, and blue products will be easy with the correct 4th of July marketing strategies.
How Do Americans Celebrate July 4th?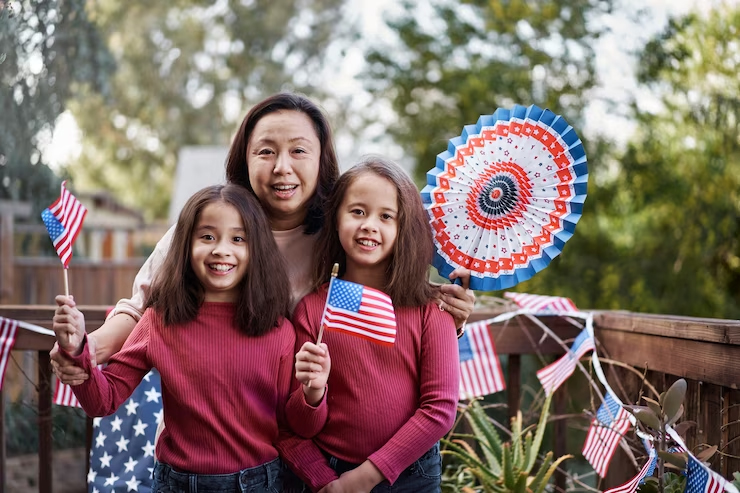 Keep your customers and their interests in mind when adding customized products and customization, to your 4th of July offers. Otherwise, your holiday products may become buried in a flood of promotional offers from other firms.
Examine how Americans celebrate Independence Day to select the best products, designs, and 4th of July marketing ideas.
Picnics and barbecues.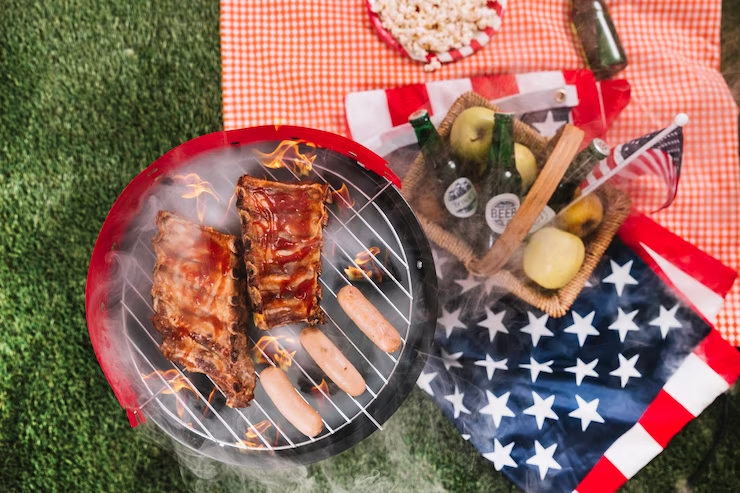 Picnics And BBQs are an old American tradition to celebrate the Fourth of July. Picnics and family gatherings are unquestionably popular as well.
Fireworks and community celebrations.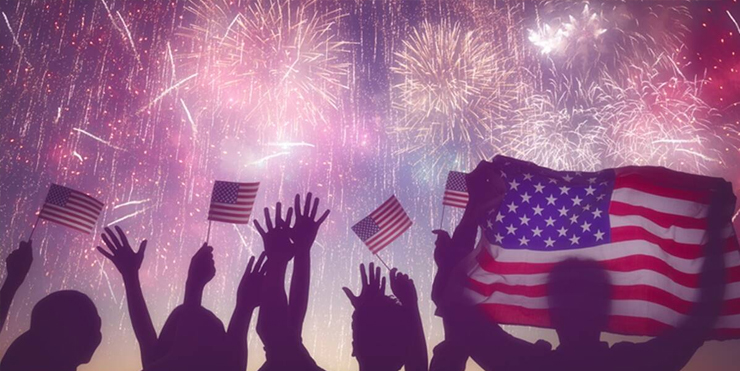 Wherever in America, the community gathers together for local festivals such as carnivals, fairs, parades, and fireworks.
Take advantage of the benefits of these events by creating customized products.
Travel for the Fourth of July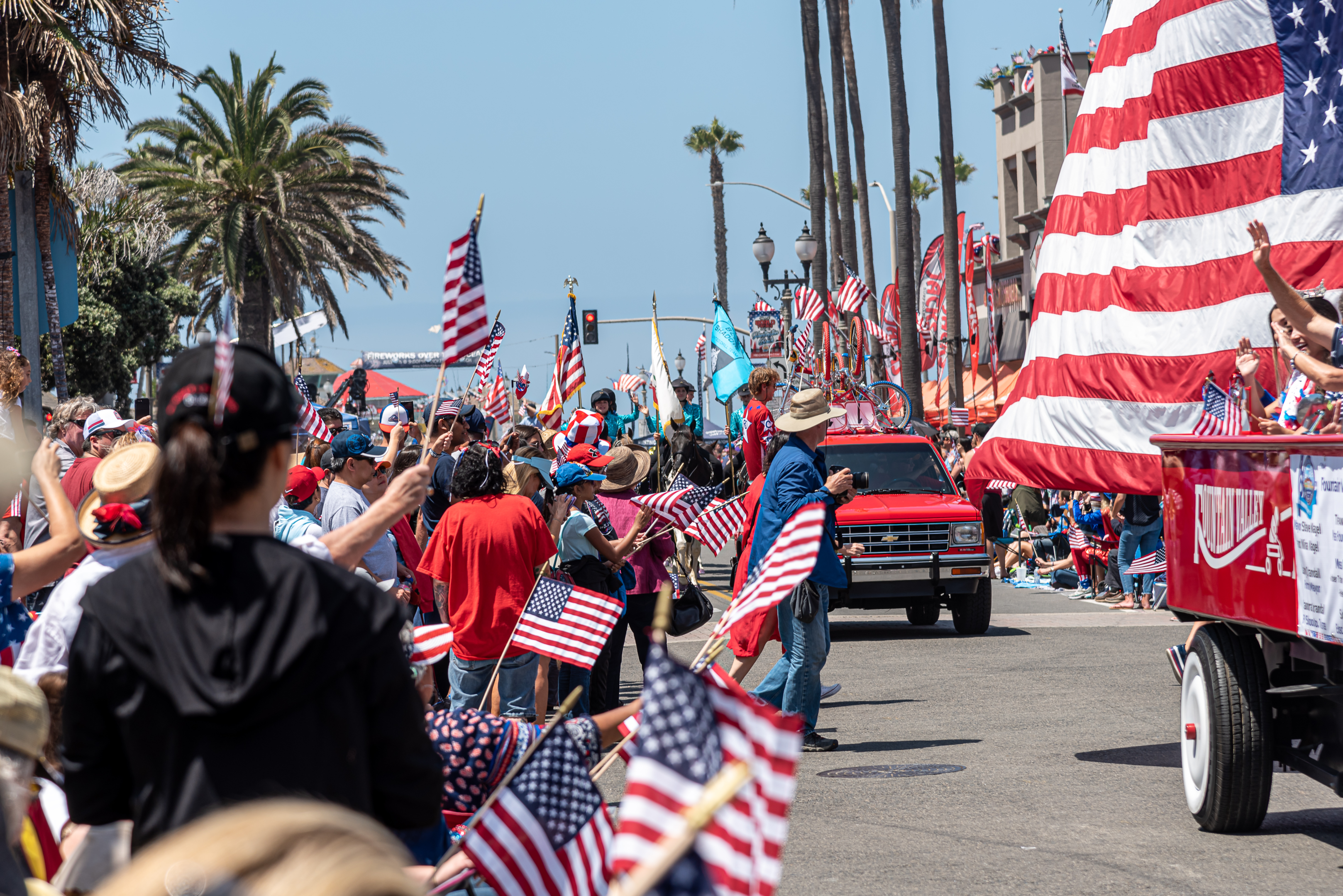 Americans enjoy traveling, whether it's a fast excursion to a local event, a quiet afternoon at the beach, or a weekend break to the lake.
These healthy Independence Day activities necessitate the addition of certain accessories to make them more pleasurable, memorable, and engaging – a fantastic opportunity for small companies to improve their sales.
Marketing Ideas, Tips, and Advice for the Fourth of July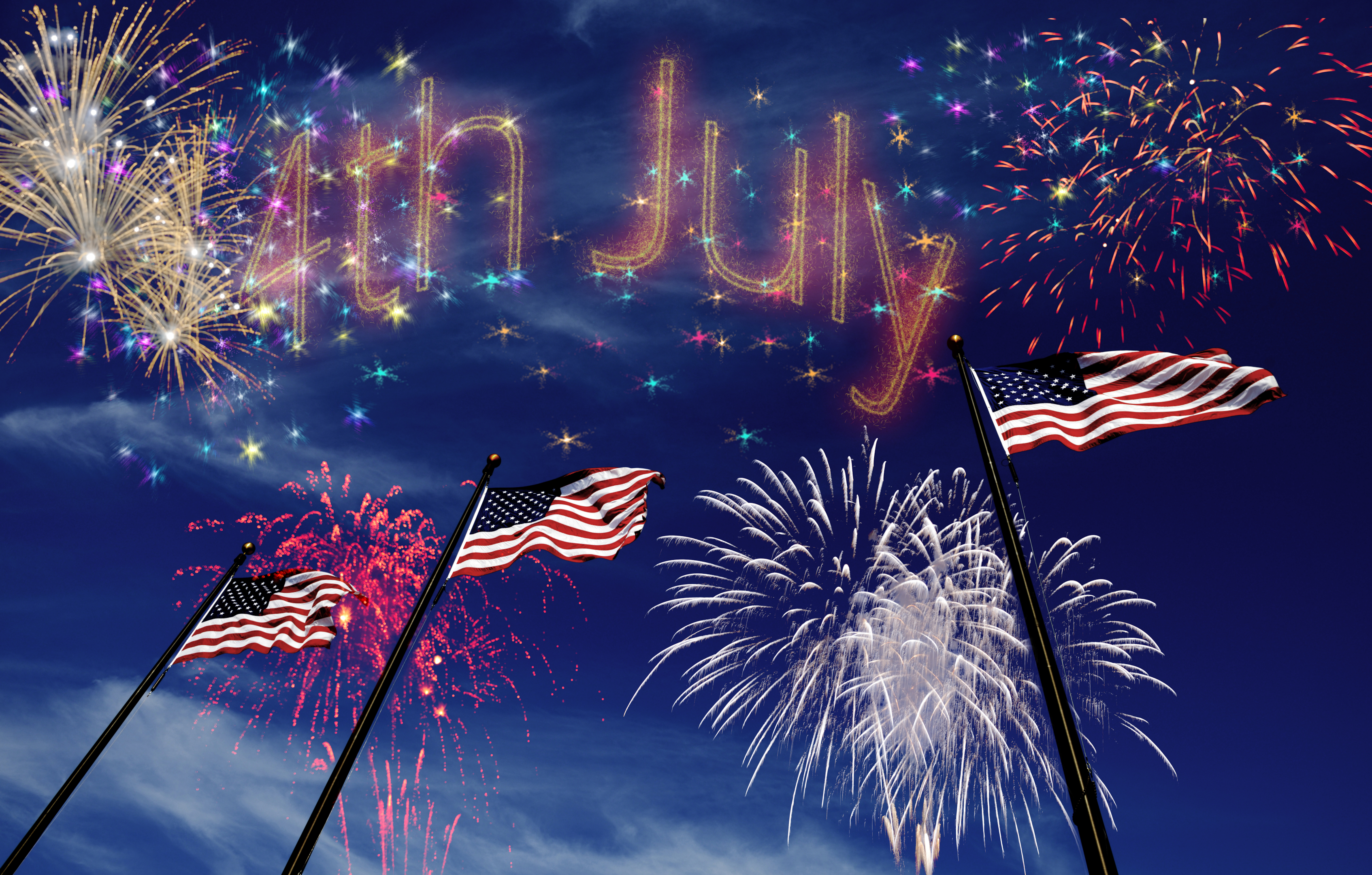 Americans celebrate the Fourth of July with a bang, united in their love of freedom, liberty, and fireworks.
Despite the fact that the market appears to be saturated, everyone has plenty of opportunities.
If you want to stand out from the crowd during the Fourth of July marketing campaign, you've come to the correct place.
Anyone, with a little planning, can successfully stand out in the thoughts and hearts of their customers.
Begin by Identifying the Right Audience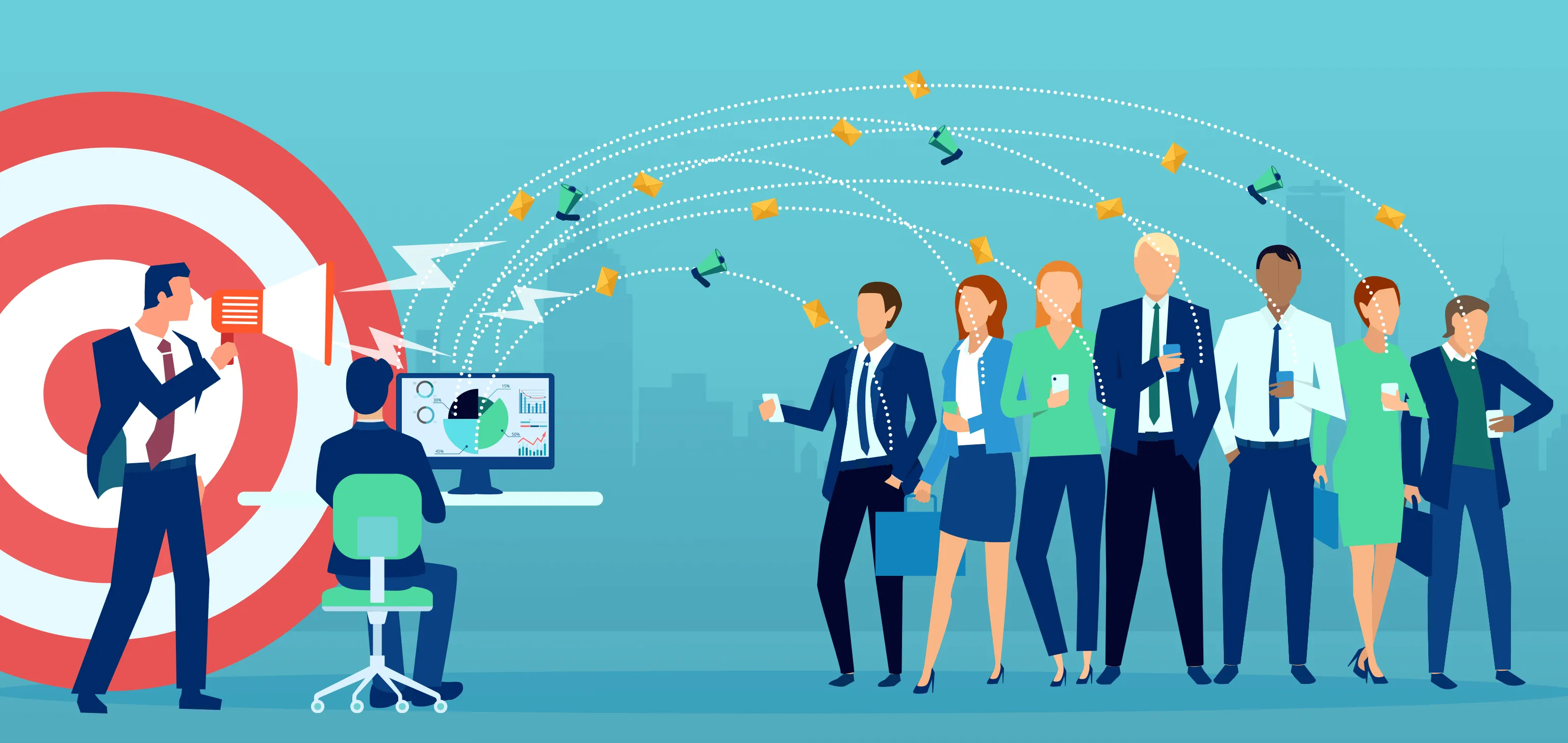 Choosing the correct audience is critical to the success of a July 4th sale. This allows you to concentrate on those who are most likely to rejoice, visit your store, and make a purchase.
Market segmentation allows you to separate your target consumers into manageable groups, making product promotion easier. Segment your target market by:
Demographics. Age, education, income level, and nationality are all factors to consider.
Geographics. Residence in a certain country, city, or neighborhood.
Psychographics. Attitudes, values, points of view, and interests.
Although other methods of market segmentation exist, these are the most important when planning a 4th of July marketing strategy.
In summary, always ask yourself the following questions before initiating a campaign:
Who are my current clients?
What country are they from?
What are their priorities, interests, and needs?
You'll be able to determine your present client base's primary characteristics and distinctive wants by evaluating their current consumer base.
The crucial part is to comprehend your audience, ascertain their different needs and preferences, and adapt the products to their liking.
With this information, you can get an advantage over competitors, effectively market a sale, and inspire consumers to make a purchase.
Decorate Your Store for the Fourth of July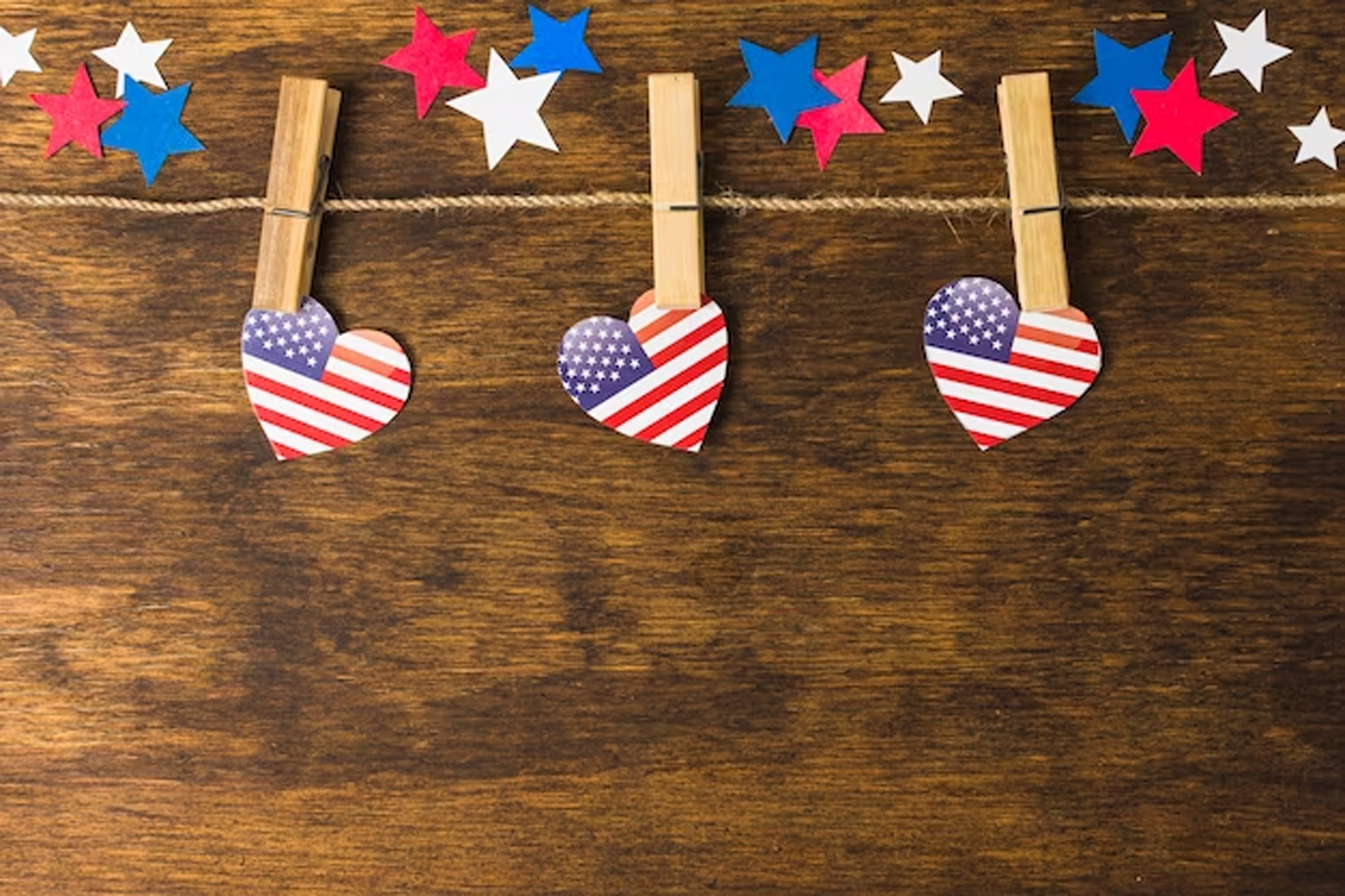 Don't forget to decorate your store as you work on your 4th of July marketing ideas – it's an easy way to get visitors in the shopping mood.
It will be easier to improve engagement and convert them into consumers if you greet them with stunning visuals of the American flag, fireworks, or holiday-themed merchandise.
Use red, white, and blue hues for decorating promotional banners, pop-up messages, or presenting products in full-color collections.
Offer Discounts, Free Shipping, and Promotional Deals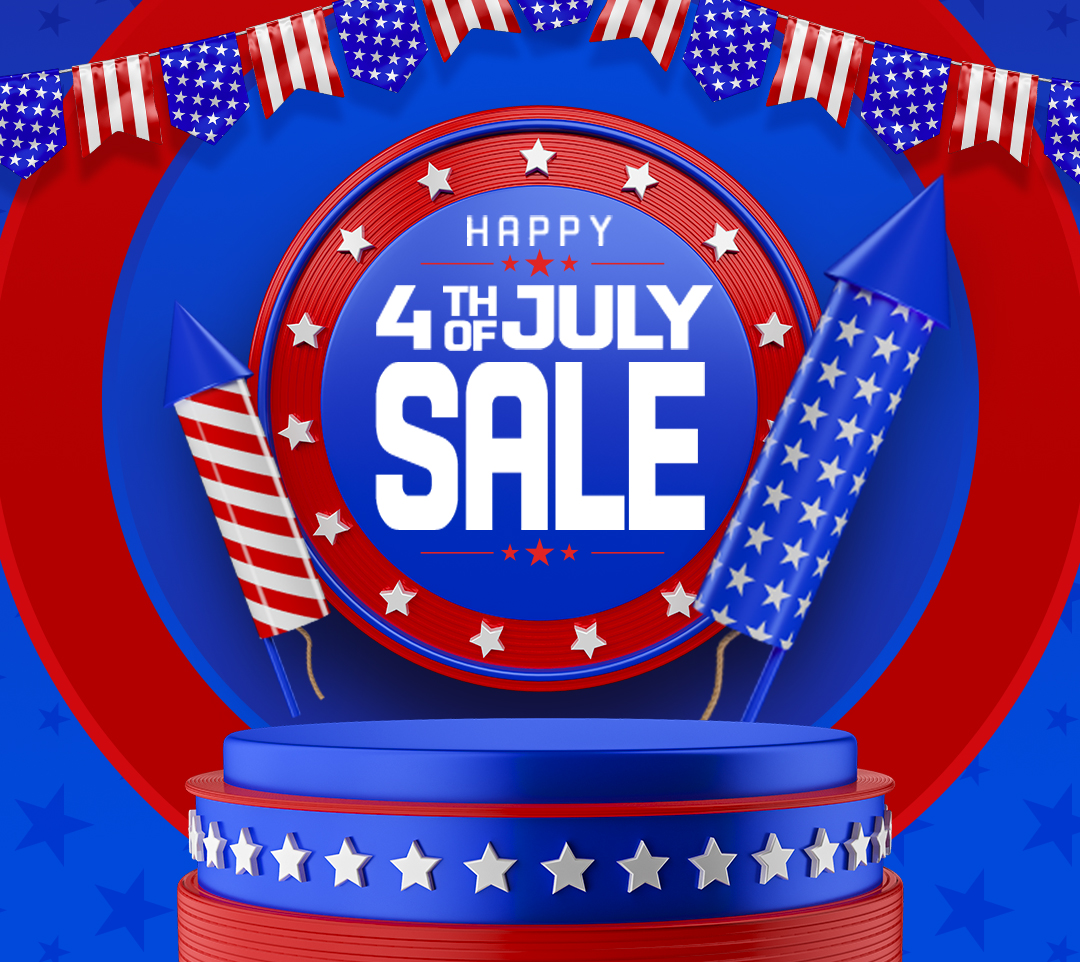 Offering discounts, free delivery, and promotional deals is a foolproof approach to building buzz around a store.
These 4th of July marketing ideas not only assist improve sales, but they're also an excellent method to attract new and more business and retain existing clients.
You could, for example, provide:
Discounts, gifts cards, freebies
Buy one, get one free deal
Free shipping
By giving these deals customer satisfaction is indeed in your hands.
Celebrate the Fourth of July with Imprint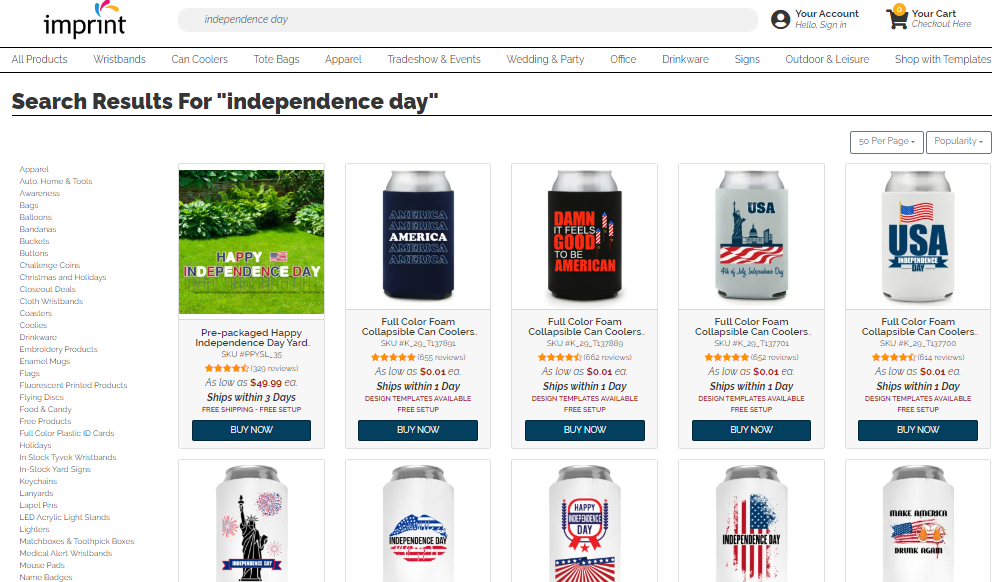 This Independence Day, don't pass up this fantastic opportunity to improve your business and promote the patriotic spirit!
Visit our website and contact imprint to learn more about our promotional products. Let's make this Fourth of July one to remember!
Resources:
Nextdoor Editorial Team. 4th of July Sales and Promotion Ideas for Your Small Business. business.nextdoor.com/en-us/small-business/resources/blog/4th-of-july-sales-and-promotion-ideas-for-your-small-business?fbclid=IwAR05hr_3TAin4w2KUcifOb1WOwsMDpXDly6u82ejmAJMvsEybg8CtQOAxxI.
"5 Fourth of July Marketing Ideas to Increase Sales." The Global Display SolutionTM, www.theglobaldisplaysolution.com/news-and-photos/5-fourth-of-july-marketing-ideas-to-increase-sales/?fbclid=IwAR28esl45zsddbCRRmoGoW0hNPbQseTPUNyWSzC1mAu47r4DJSURP0bSmo8.