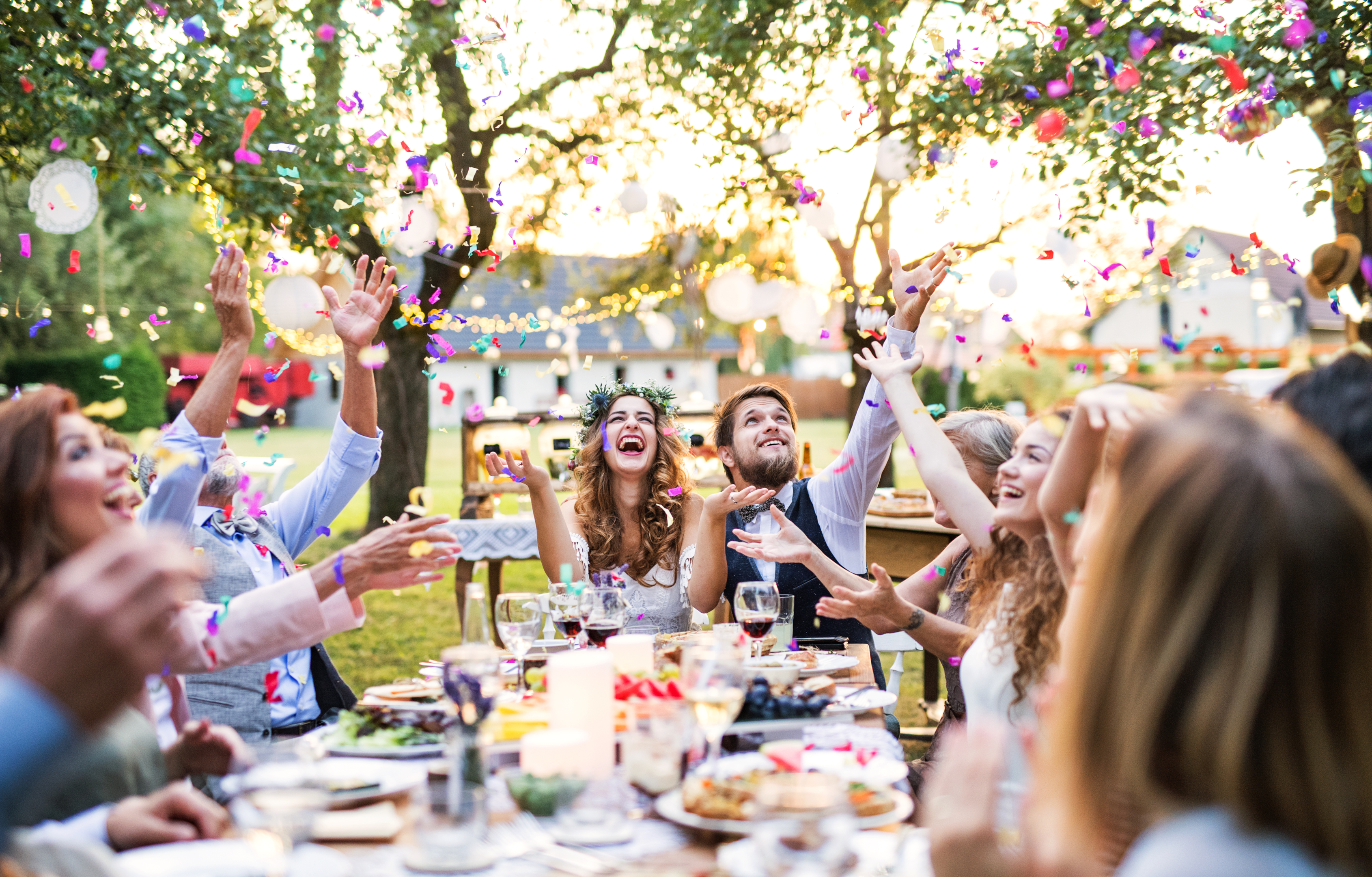 One of the key parts of any wedding ceremony is the reception, that vibrant space where family, friends and well-wishers all come together to commemorate the new couple. And nothing ties a reception together quite like its theme, typically embodied in the table decorations. Indeed, the table decor plays a significant role in the wedding ceremony as it contributes to the overall ambiance and aesthetics of the reception. The choice of linens, tableware, centerpieces, and other decorative elements can create a cohesive and inviting atmosphere that reflects the couple's style and theme.
Beyond the visual appeal, table settings directly impact the guest experience during the reception. Comfortable seating arrangements, well-spaced tables and appropriately placed dinnerware contribute to a comfortable and enjoyable experience, one that is sure to leave a lasting impression on your guests.
Wondering what theme to go with on your Big Day? Here are a few table settings to get the ideas flowing.
Garden Theme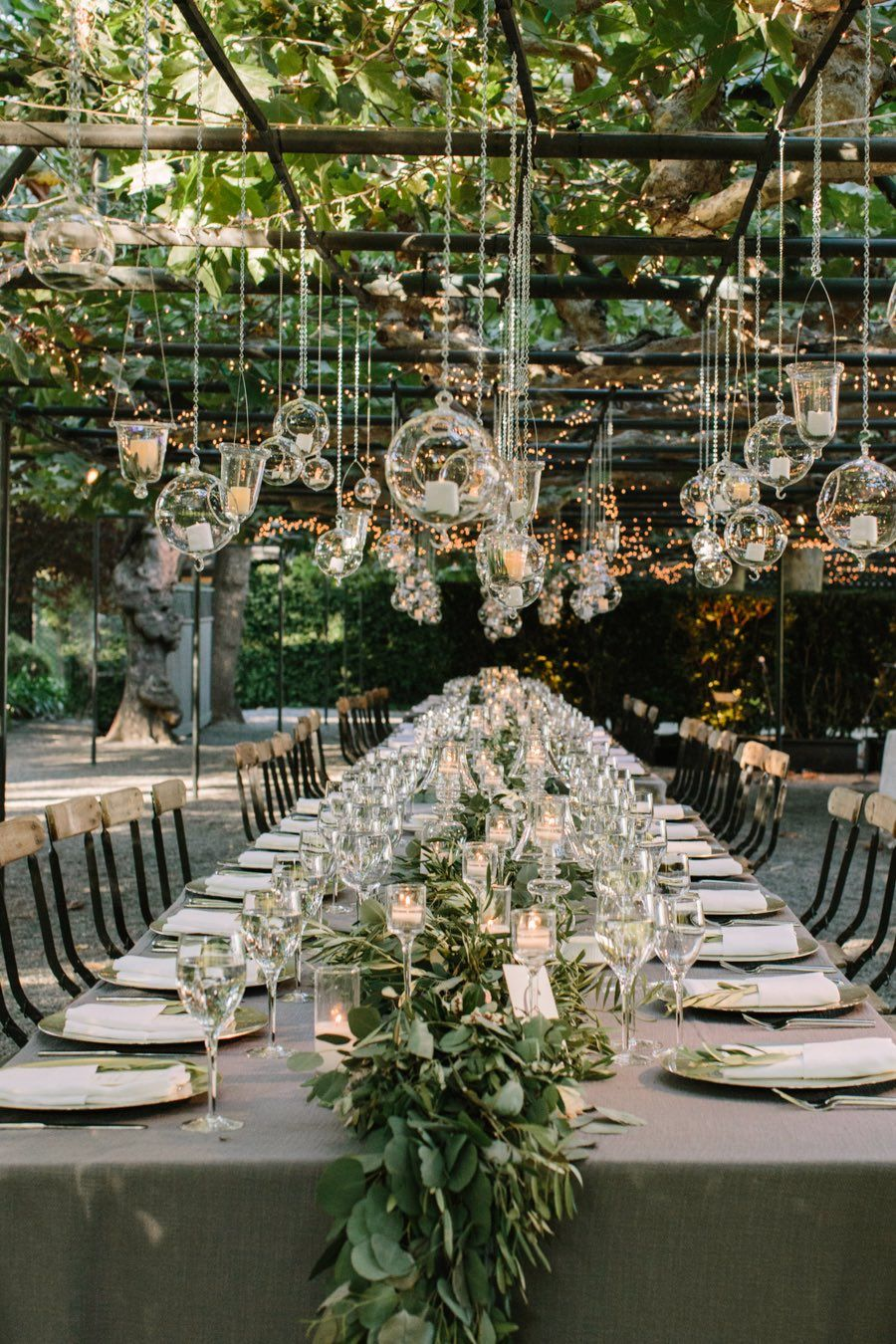 Garden-themed wedding table settings is a delightful way to bring the beauty of nature to your reception. Be it a summer wedding or a fall wedding, an indoor or outdoor wedding, the garden theme almost always fits. One way to go about capturing this theme is to incorporate lush floral arrangements as centerpieces for the tables. Use flowers commonly found in gardens – roses, peonies, hydrangeas, lavender etc. – to spark the place to life! Consider placing the flowers in vintage-style vases or containers that further enhance the garden theme.
It is smart move to add personal touches to the table settings to make them uniquely yours. Include personalized place cards, menu cards, or table names inspired by garden elements. Also use custom yard signs, in keeping with the theme of course, to denote seating areas. Consider incorporating botanical illustrations or floral motifs into your stationery. By incorporating these elements into the wedding decor, you can create a garden-themed table setting that transports your guests to a charming outdoor oasis.
Vintage Theme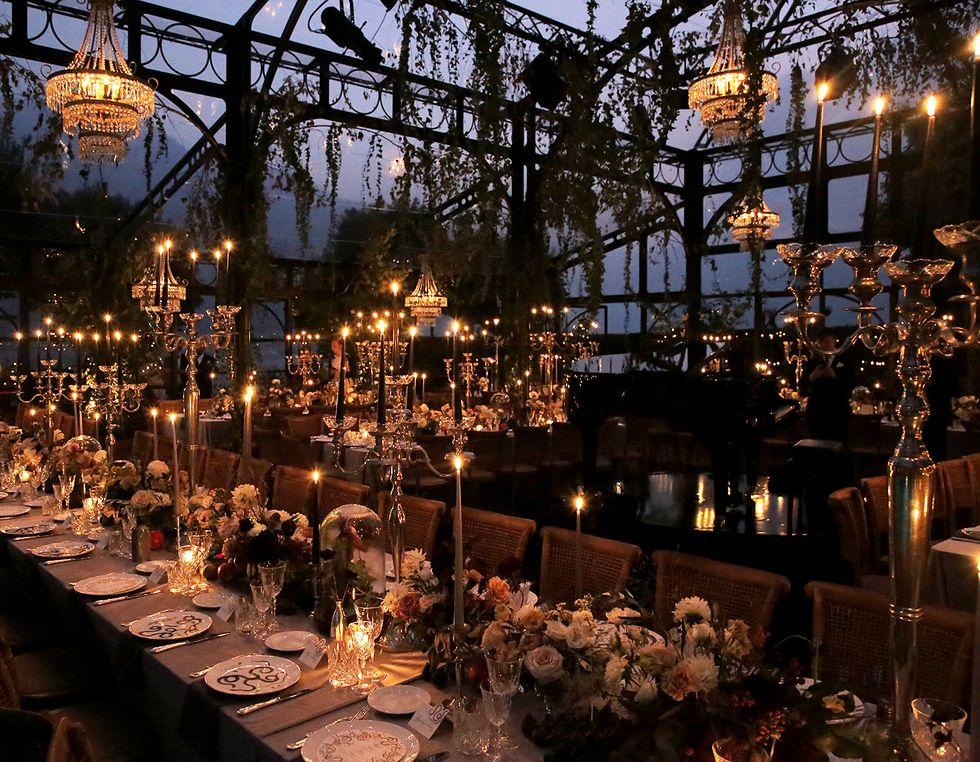 To create a vintage aesthetic with your wedding place settings, you can blend elements that evoke nostalgia for a specific bygone era. Select vintage-style plates, cups and saucers to add an authentic touch. Consider using vintage silverware or antique-inspired flatware to complete the look.
Go for that elegant vintage touch by incorporating lace table runners, doilies or lace-trimmed napkins. These delicate fabrics add a romantic and nostalgic atmosphere to the table setting. You can layer lace over solid-colored tablecloths or use lace doilies as individual placemats. So many possibilities!
Country Rustic Theme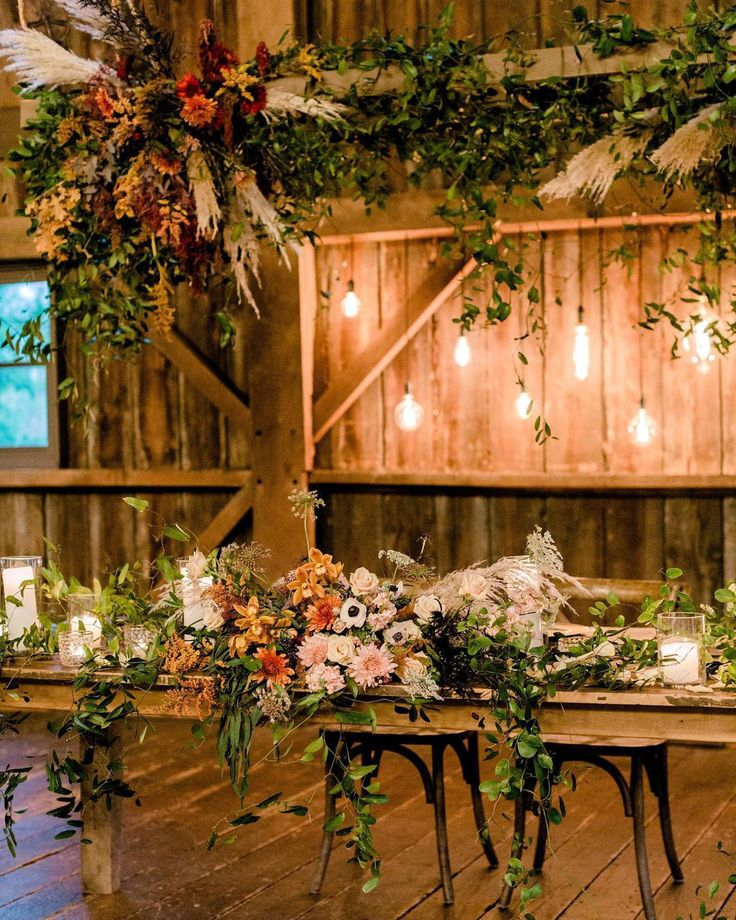 When you use a rustic theme for your reception table setting, the aim is to recreate a cozy, natural atmosphere. So, go for natural textures and materials to recreate that rustic feel. Wooden farm tables are not a bad addition to the setup here. Use burlap or linen table runners, jute or twine-wrapped vases, even wooden chargers too as a base for your table settings.
To heighten the look, choose wildflowers or seasonal blooms with a natural, unstructured appearance for your floral arrangements. Place them in mason jars, vintage pitchers or tin cans as vases. When you blend these earthy elements together, you add authentic warmth and rustic charm to your reception.
Beach Theme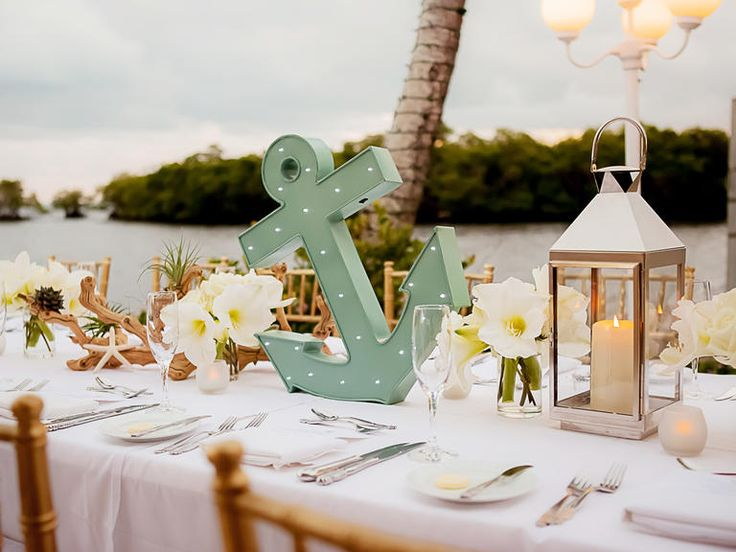 Transport guests to a coastal paradise by creating a beach theme. You can achieve the beach-inspired table setting in a number of ways. Choose a color palette that reflects the ocean and the beach, and opt for soft, sandy neutrals, shades of blue and pops of vibrant tropical hues. These colors will no doubt create a serene and beachy ambiance.
Embellish the look by incorporating nautical elements into the table settings. Use rope or twine as napkin rings or table runners. You should consider adding seashells, starfish or driftwood as decorative accents. In keeping with the theme, craft sailor or maritime-inspired knots as part of the table décor.
Holiday Themes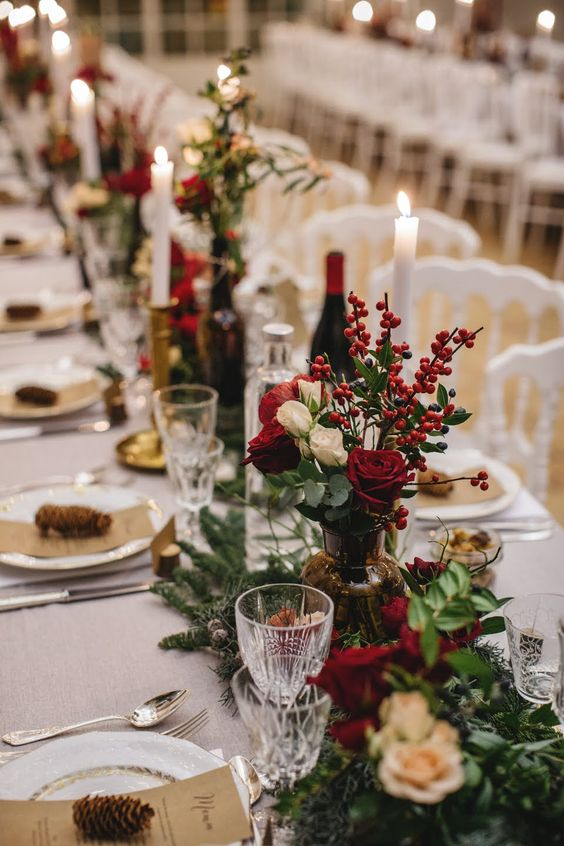 Holiday-themed wedding reception tables are designed to infuse the celebration with a festive and joyous atmosphere. If this is your jam, pick a color palette that reflects the holiday you're celebrating. For example, for Christmas, incorporate traditional red, green and gold. During Hanukkah, incorporate shades of blue and silver. For Thanksgiving, consider warm earthy tones like orange, brown and deep red. Whichever theme you go for, remember to use the colors consistently throughout your table setting to create a cohesive look.
Always go for festive centerpieces that capture the essence of the holiday. Use evergreen branches, pinecones and ornaments for Christmas, for example. For Hanukkah, incorporate blue and silver candles, dreidels or menorahs. Add festive touches like glitter, ribbons or holiday-themed figurines to enhance the holiday spirit!
Fun Additions to Your Wedding Table Decor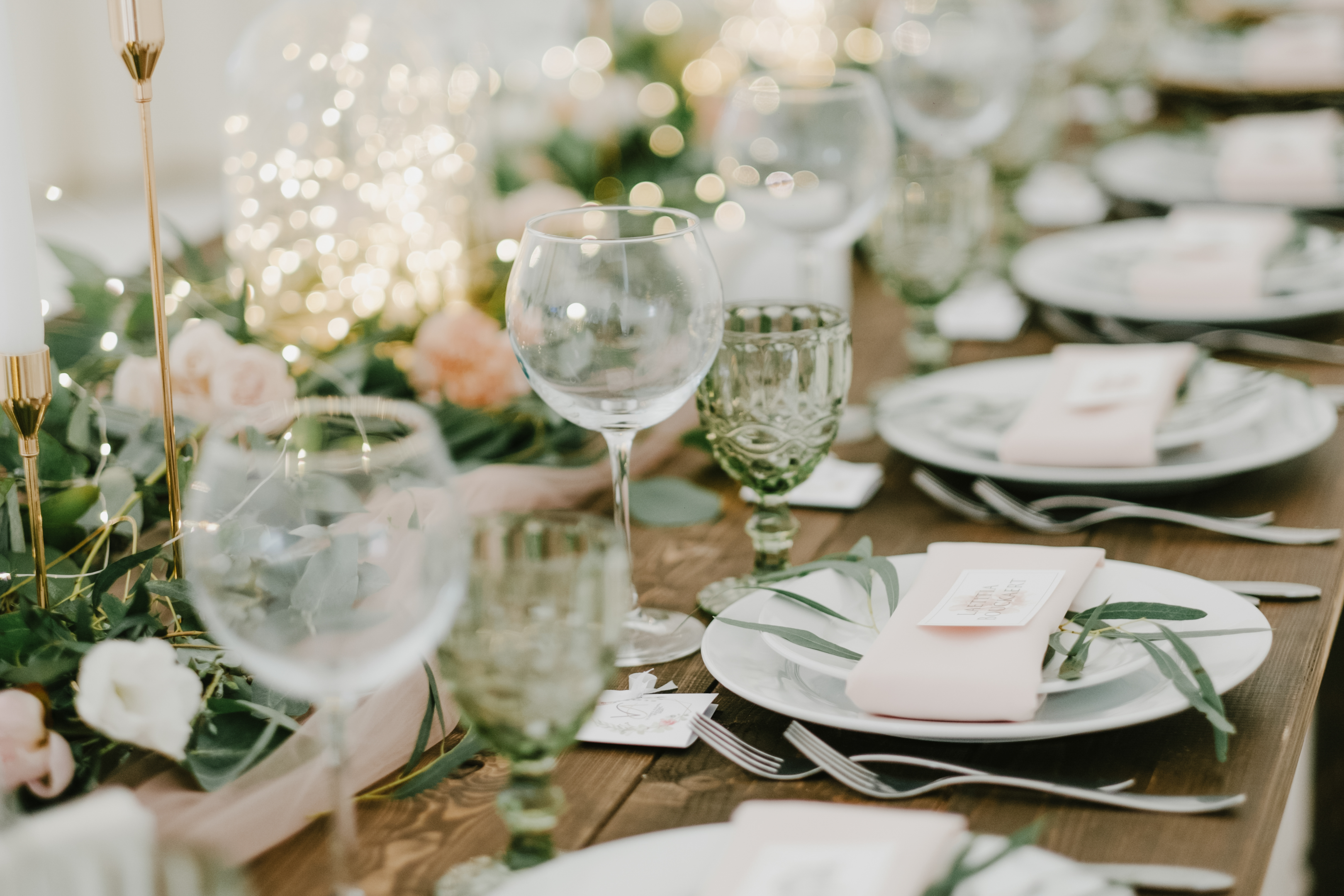 Your reception table decor is almost done! However, if you're looking to make your table settings even more fun and unique, personalization is always the way to go. Here are a few personalized design items to add to your wedding tables.
Balloons
Balloons make for great table setting pieces too! Design custom balloon centerpieces that match your wedding theme or color scheme. You can use large, statement balloons or a cluster of smaller balloons in coordinating colors. To add a personal touch, customize the balloons with the couple's names, wedding date or personalized messages. Attach the balloon centerpieces to a weight or place them in a decorative container so they don't float away.
Party Favors
Party favors are a classy touch that could complement your wedding theme especially if customized. Design custom labels or tags with the couple's names, wedding date or a special message. You can also incorporate the design elements from your wedding invitations or stationery for more a cohesive look.
Personalized wedding favors not only make your table settings more unique, they also leave an impression on your wedding guests who will cherish them long after the ceremony. Go for small, fun keepsakes like:
Your guests will be thankful for them!
Shot Glasses
If you're planning a toast or special shots during the wedding reception, consider personalized shot glasses for this purpose. Personalize the shot glasses with the names of the couple or a special message related to the toast. Including the guest's name and table number is another way to go. Place them at each table setting along with a small note or instruction for the toast. This could end up serving as a personalized memento for guests to use and take home after the wedding.
Personalized Coasters
As part of your reception table decor, you can also create personalized coasters with spaces for guests to write messages and well wishes for the couple. Set them at each place setting with a pen or marker and encourage guests to write down their thoughts throughout the evening. This interactive element allows guests to participate in creating meaningful memories at the wedding.
LED Light Stands
LED light stands add a unique and captivating touch to your wedding table settings. Place personalized light stands at the center of each table as a focal point. You can customize the light stands with names, initials, table numbers or a special design that represents your theme. LED lights often emit a soft glow, and are a great way to enhance the ambiance at the reception venue.