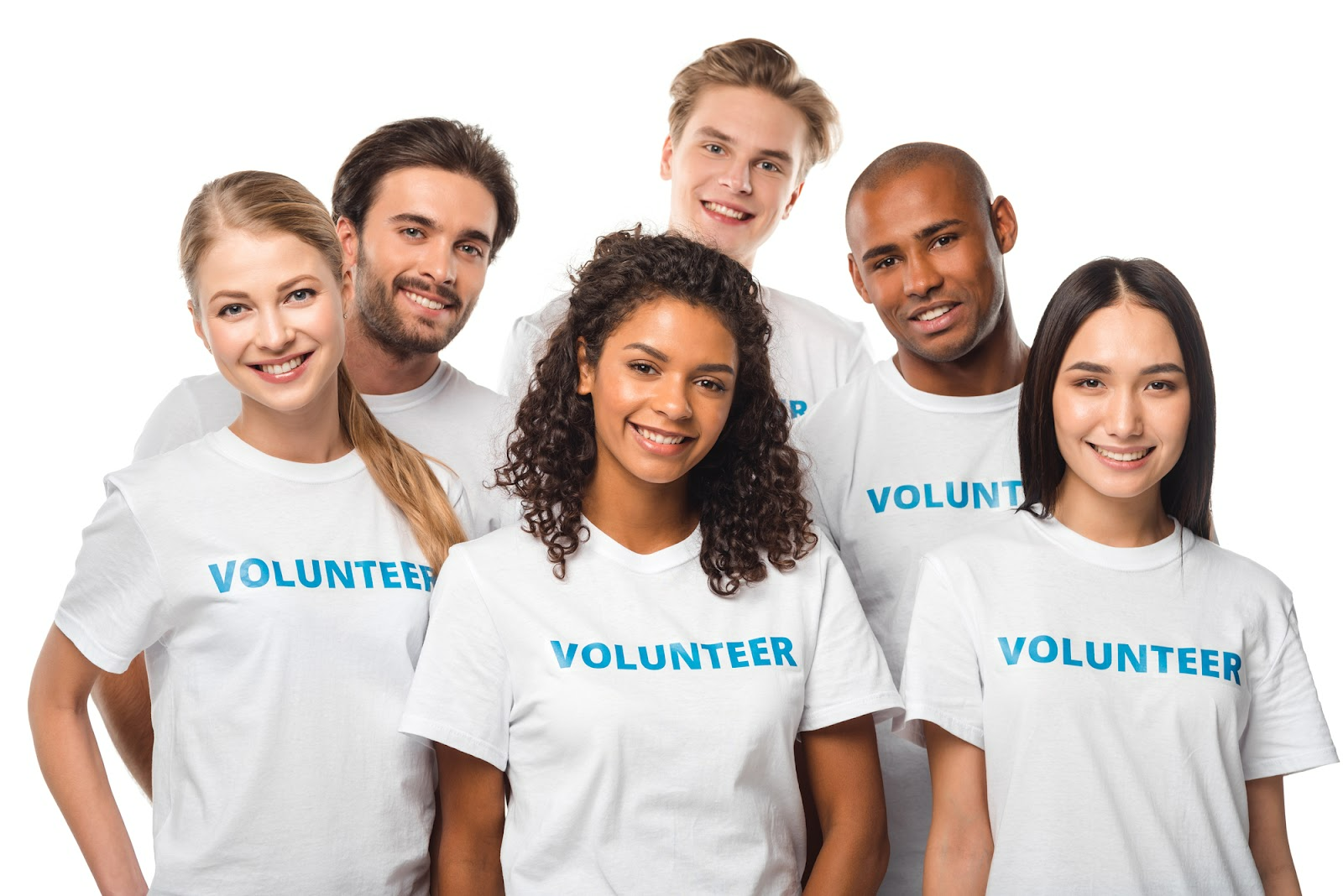 Volunteer work is vital for many organizations across the globe to actively create change in their communities or even the world at large. Dedicated volunteers are the lifeblood of these organizations, as they are often instrumental in meeting the goals and objectives of organizations through direct and indirect support. Therefore it is important for organizations to onboard and retain volunteers who will do great work in the short and long term.
However, this is often easier said than done — not least of all because volunteers are donating their valuable time to contribute to the cause. As such, in order to recruit and keep volunteers, organizations need to prove the value of their cause and the efficacy of their methods. Perhaps even more so, however, these organizations need to prove how much they value the time and effort of loyal volunteers.
There are many ways to accomplish this, but the most straightforward way is to recognize and reward volunteers. Rewards can take the form of gifts or benefits, while recognition can be something along the lines of an award or shoutout. Because such reward and recognition efforts are so valuable to the success of an organization, it is important to approach it as strategically as any other organizational effort.
The Benefits of Recognizing and Rewarding Volunteers
There are many benefits of recognizing and rewarding volunteers, including:
Improved morale: In a study conducted by Harvard Business Review, one group of social workers was sent a letter containing appreciation written by their direct manager, while another group got no letter. One month later, the group that received letters much more consistently reported that they felt valued, recognized, and supported.
Improved retention: According to the Society of Human Resource Management, in 2012, three out of five organizations said their program for acknowledging employees was tied to their organization's core values.
Improved attraction of talent: A study conducted by Globoforce found that employees who regularly received even small rewards and incentives are eight times more engaged with work compared to employees who only receive bonuses and other incentives once a year.
Improved communication within the organization: By recognizing and rewarding volunteers for performing well, organizations can better communicate to volunteers where they are at with their performance.
Improved productivity: According to Deloitte, employee engagement, productivity, and performance are 14% higher in organizations that have implemented recognition programs compared to those that have not.
The ability to make a difference on local, national, and even international stages through effective volunteer work: Improved morale and productivity can improve your organization's outcomes.
Demonstration of genuine appreciation for volunteers' work: Authenticity and transparency are common values in organizations.
Demonstration of genuine, ethical commitment to your cause: Often, volunteer organizations are meant to pursue positive change, and by recognizing the work of people responsible for the change, organizations can prove that they are genuinely committed to positive change.
In short, recognizing volunteers and their accomplishments can improve the outcomes of the organization's efforts, in addition to abiding by ethical principles related to work and appreciation.
The Impact of Recognition on Volunteer Retention
Recognition has a significant positive impact on volunteer retention. In fact, according to a Gallup/Workhuman report that when employees are receiving substantial recognition, they are 56% less likely to be on the lookout for new job opportunities. The reasons for this positive impact include:
Building a sense of community and engagement;
Leveraging the psychological benefits of receiving recognition;
Ensuring that volunteers remain satisfied with organizational policies and leadership;
Maintaining volunteers' morale for pursuing the cause;
Creating tangible accomplishments that can be cited on future resumes;
Demonstrating volunteers' value and success to others in and out of the organization;
Motivating others in the organization with their success.
However, successful retention efforts are virtually pointless if you cannot successfully attract talented and motivated volunteers in the first place.
How To Attract Volunteers
It is important to attract volunteers that will positively lead and impact the organization. There are many different ways that you can go about attracting volunteers.
Build a Positive Public Image
Create a positive public image for your organization. This can build goodwill within the community that can spread to potential volunteers. You can do this with marketing and reputation building through ethical interactions with volunteers and the surrounding community.
Develop Good Job Descriptions
Create clear and appealing job descriptions. You do not want potential volunteers to be confused about how to apply for a position. Ensure relevant details such as duties and length of time needed are correct and clearly stated. Also highlight the benefits for the volunteer themselves.
Improve Your Onboarding Process
Develop an effective and straightforward onboarding process. You do not want to over-complicate the onboarding process in a way that is overwhelming for new volunteers. Keep the process relatively brief or gradual if possible, and ensure that new volunteers have the resources they need to refer back to and succeed.
Market for Recruitment
Develop a strategic marketing effort for recruitment. It is important that you know who you are reaching out to, and that you are reaching out in a way that appeals to them and is effective. For example, your organization may benefit from developing an outline for what an ideal recruit would look like, and then determine where such people spend time in person and online.
Leverage Social Media
Utilize social media to find and reach out to potential recruits. Social media is a great tool for finding and interacting with potential recruits. First you will want to determine where potential recruits are. Consider what demographic would be ideal to volunteer for your organizations, and where they congregate online.
Also consider where you may find people who are interested in volunteering. Professionally-focused social media like LinkedIn can be particularly helpful. However, social media platforms like Twitter and Instagram can also be valuable as an opportunity to find and reach out to potential recruits.
Offer Customized Merchandise
Advertise using high-quality, customized merchandise such as branded apparel, lanyards, wristbands, and sunglasses. This can familiarize potential recruits with your brand. Additionally, high quality gifts can convey the fact that you are a successful organization that values the community around them. Merchandise can be distributed at events, community centers, or bases of operation.
Reach Out in Person
Reach out to recruits where they typically congregate, e.g. schools, businesses, and community centers, as is the case depending on the characteristics of your ideal recruits. It is important to reach out in both digital and traditional ways to avoid missing any significant outreach opportunities. Ideally, you should create or attend an event specifically geared toward volunteer work that is scheduled at these locations.
Choose Your Type of Recruitment Strategy
Determine whether you want to utilize a broad or targeted recruitment strategy. Which one will work best for you will depend on a wide variety of factors such as the resources available and the type of work that you need done. For example, an organization with a lot of resources and does not need volunteers with highly specific skills may be better served by pursuing a broad recruitment strategy. Meanwhile, an organization with a small resource pool or that needs volunteers with a specific skill set may be better served by a targeted recruitment strategy.
Consider Remote Options
Offer remote opportunities for volunteers, to reach out to people in a variety of areas. Some potential recruits may not be willing to move or commute to your physical base of operations. Many tasks can successfully be completed by volunteers online or over the phone, such as research and outreach.
Delegate Smaller Tasks
Advertise small ways that volunteers can contribute to the organization so that the task seems more approachable. There are many tasks large and small that need to be accomplished in a volunteer organization. For example, you may need the help of volunteers for a short period for a one-day event, and that may be appealing to someone interested in volunteering, but not ready or available to make a more regular commitment.
Communicate Clearly
Clearly communicate your expectations and build a reputation for abiding by those expectations. The opinions of current and past volunteers can have a significant impact on the opinions of potential recruits. Review boards and word of mouth can spread the word about how much your stated expectations aligned with reality and how former volunteers felt about this.
Create Social Opportunities
Where possible, make the activities fun and geared toward promoting social connections between volunteers. Highlight these activities in your marketing efforts for new recruits. Fun activities that foster social relationships include things such as group cleanup efforts or educational group leadership.
Recognize Volunteer Achievements
Showcase volunteer achievements through social media to demonstrate opportunities and show appreciation. This will demonstrate to potential recruits what they can accomplish and how much they may be appreciated. Depending on the achievement, it may even be appropriate to build an even greater show of appreciation, such as a small event in their honor.
Tips for Creating Compelling Volunteer Opportunities
To successfully attract and retain volunteers, it is important to create compelling volunteer opportunities.
Set Expectations
Provide clear expectations. A person may be less interested in an opportunity that they do not clearly understand. Clearly outline what the duties of a volunteer position are and what the short and long-term goals are for the organization.
Choose Impactful Endeavors
Engage in impactful projects. Volunteers may be more interested in projects that they feel will have a substantial positive impact. For example, a project may seem more worthwhile to a prospective volunteer if it somehow gives back to the community or supports a larger cause.
Let Volunteers' Strengths Shine
Leverage specific skills and the expertise of volunteers. Volunteers may enjoy utilizing their specific skills. Additionally, the use of their skills in the real world could provide valuable experience for resumes down the line. As such, when you onboard a new volunteer, it will benefit both the volunteer and the organization if you ensure that you understand their particular skill set and find ways that the organization can put that skill set to use.
Solicit Feedback
Incorporate feedback and suggestions to continuously improve the volunteer experience. This feedback should be regularly collected so that the information is up-to-date and highly relevant. Ask for feedback on factors such as general satisfaction and specific areas for improvement.
Make Sure Everyone Is on the Same Page
Internally discuss the importance of creating a positive and inclusive volunteer environment, such as providing diversity and inclusion training and creating a welcoming culture. This may provide a healthier and happier environment for volunteers to operate in. Also, ensure that HR and management are aware of the short and long-term goals related to volunteer satisfaction.
Be Flexible
Provide flexible opportunities to accommodate busy schedules. This can include everything from flexible hours to remote work opportunities. Otherwise, you may inadvertently alienate potential hardworking volunteers.
Creative Ways To Recognize and Reward Volunteers
While there are some tried and true ways to recognize and reward volunteers, there are times when more creative strategies can garner more success. Of course there are many creative approaches you can take. However, some creative options include:
Acknowledge volunteer contributions through social media shoutouts and public recognition.
Offer opportunities for professional development and skill-building.
Provide access to exclusive events, products, or experiences. These can be further improved through the customization of products and decorations such as balloons.
Support charitable causes at events in your volunteers' honor.
Create personalized volunteer certificates or awards.
Create a "Volunteer of the Month" or "Volunteer of the Year" program.
Offer flexible scheduling or special perks for volunteers.
Provide opportunities for volunteers to share feedback and make suggestions.
Host appreciation events or celebrations for volunteers.
It may also be valuable to consult an HR professional regarding how to best recognize and reward volunteers. You can also always spend time speaking with your organization's volunteers. Get to know them, understand why they volunteer, and learn what kinds of recognition they appreciate most, and how you can tailor your gratitude to something they will understand and cherish.